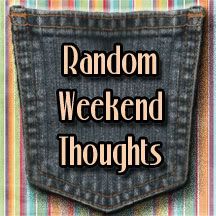 1. Thank you all for your prayers and wishes in regards to Blake's surgery... he did a lot better than we expected and has had little to no side effects.
2. Colby has been fighting a low grade fever... we think he may be teething.... oh JOY
3. Trying to convince the boys to go to sleep is never easy when one is crying
4. Playing with the boys is always fun. I love to watch they play and hear them laugh
5. Watching the Tour de France is always interesting, but those guys are crazy! The scenery is beautiful, but they live in such a different world
6. When rocking, soothing, driving around in the car and anything else you can think of doesn't work to get a child to sleep... what do you try then??
7. Getting the power bill after an unusually high temp month is a shock... and we keep the temp in the house a lot higher than most... I can't imagine what it would be in the houses where they keep the temp in the low 70s... eek!
8. Getting a new battery for my camera was a great decision. We could take more than 5 pictures without the battery dying.
9. Having a lazy weekend is always a treat... I'm off to go claim my space on the couch!
Have a great weekend