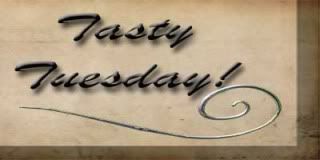 I love to try out new recipes no matter if they are ones I created in my head, ones I found on-line or in a cookbook. Over the years, I have tried recipes from a lot of chefs, one who seems to match my cooking style is
Rachael Ray
. As a mother, you've got to appreciate the concept of a
30 Minute Meal
! Rachael Ray often says that her recipes are just methods. She encourages her viewers to take her recipes and make them their own. I "Lori-ize" almost everything I cook, tayloring the recipe to my families taste. I decided to combine these two ideas and what you see here is the result. Each week I'll create a meal based on a recipe and let you know what we thought. I will give you the original recipe and let you know how I "Lori-ized" it. Hope you enjoy Tasty Tuesday!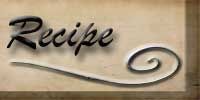 This week we chose
Buffalo Turkey Burgers with Chili Fries
. I originally found this recipe in Rachael Ray 365: No Repeats cookbook. Then I searched for it on-line. It was slightly different on-line, the way I made it is a little bit of both.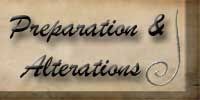 After reviewing the recipes I decided to utilize the following to make my burgers:
ground turkey, chopped celery, chopped scallions, grill seasoning, poultry seasoning, salt, pepper, 6 shakes of Tabasco and EVOO.
Richard grilled the burgers on the grill instead of cooking them in the frying pan. In the recipe in the cookbook she suggested that after the burgers were cooked you melt 2 tbsp of butter and 1/4 cup of hot sauce in a pan and coat the patties in the butter/hot sauce mixture.
For the fries, we cut 1 baking potato into wedges and coated them with EVOO, chili powder, cumin, paprika, coriander, grill seasoning and salt. We cooked these on the grill also by placing them into an aluminum foil packet.
We also made sweet potato fries too. We cut up 1 sweet potato into wedges sprinkled them with sugar, cinnamon and about 1 tbsp of butter. Then put them into an aluminum packet on the grill too.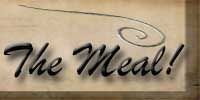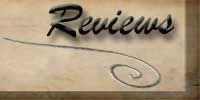 We decided that we liked the concept of this meal. We decided to add lettuce to our burgers to add some crisp. After adding the butter/hot sauce mixture to the buns it took on a bit more of the buffalo flavor that we were looking for, but still wasn't quite there yet. We really enjoyed the sweet potato fries (a recipe I've been tweaking for a few weeks). We decided that the oven fries are called oven fries for a reason... they work better in the oven. The oven provides the crisp that makes them seem more "fries".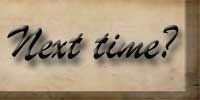 If we make this again, we will probably try it with ground beef instead. Yes, I understand that the purpose is to try to get the buffalo wing feel, but it was certainly lacking the moisture we were craving. (If you wanted to do turkey or ground chicken, I would suggest grating an onion into the mixture instead of the scallions to add more moisture). I would add more hot sauce to the actual burger mixture (ground meat, grill seasoning, garlic, Worcestershire sauce, hot sauce, onion flakes). I would heat up the butter/hot sauce mixture and put it on the top and bottom buns to add that extra heat kick!
I will certainly make the sweet potato fries again.. these are getting better and better each time (big hint... cut the wedges pretty thick or they WILL burn!). The oven fries taste was fine, but as I said they are much better out of the oven since they have that crispiness that makes you think fries!
(hope you enjoyed the first edition of Tasty Tuesday... if you make this recipe let me know!)