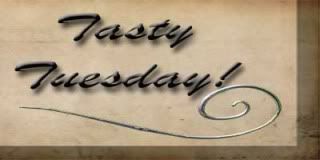 I love to try out new recipes no matter if they are ones I created in my head, ones I found on-line or in a cookbook. Over the years, I have tried recipes from a lot of chefs, one who seems to match my cooking style is Rachael Ray. As a mother, you've got to appreciate the concept of a 30 Minute Meal! Rachael Ray often says that her recipes are just methods. She encourages her viewers to take her recipes and make them their own. I "Lori-ize" almost everything I cook, tayloring the recipe to my families taste. I decided to combine these two ideas and what you see here is the result. Each week I'll create a meal based on a recipe and let you know what we thought. I will give you the original recipe and let you know how I "Lori-ized" it. Hope you enjoy Tasty Tuesday!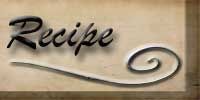 This week we choose we were having company over on Sunday. I decided to make Orecchiette with Mini Chicken Meatballs by Giada de Laurentiis. My thought was this was a meal that would please a variety of tastes.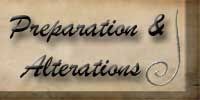 I didn't make too many alterations to this recipe. I did use ground turkey breast instead of chicken because that is what I had in the house. I also used a mixture of shredded Parmesan, Romano and Asiago cheeses for both cheese steps instead of Romano and Parmesan separately. I also used Vegetable stock instead of chicken because I already had that open.

After some debate back and forth, ok mostly between me, myself and I, we decided to season the meatballs exactly as stated in the recipe (and let me tell you it was worth leaving it!).
We also changed the type of pasta in the recipe to Farfalle (bow ties) since we could not find Orecchiette at our grocery store.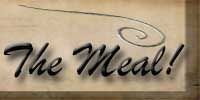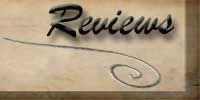 Richard, Megan (Richard's sister), and I liked this recipe a lot. Richard wasn't crazy about the tomatoes, but he doesn't like tomatoes to begin with soooo. Megan felt that it would be fine without the Mozzarella cheese. Me, I liked the dish as a whole. I felt that each piece worked on their own, and tasted even yummier when you got a bit of everything in a bite.

Blake even at the meatballs this time, and Colby ate the pasta.
I really felt that this made a great summer pasta dish. The fresh Mozzarella and cherry tomatoes in lieu of a sauce made it a lighter dish. I think it could also be served cold which would then allow the Mozzarella to stay as bites instead of melting over time.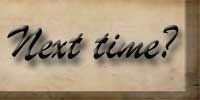 I don't think I would change anything when I make it again. I probably wouldn't make as much pasta. I made the whole pound this time since we had company. I would probably make a half pound with the whole meatball recipe, since we served 3 and probably have enough for another dinner and two lunches leftover.