Hard to blog when life gets busy. And since it's holiday time... life IS busy!
Those who read
Honey Mommy's blog
know that at her house the snowman Nativity posts are always fun at Christmas time. Well here at our house the Nativity set has had some adventures of it's own.
Waiting in line to see the new baby?? or a bus?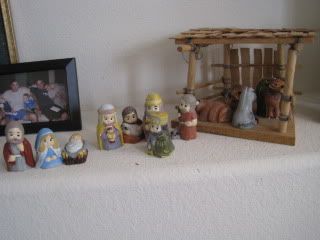 The animals belong IN the stable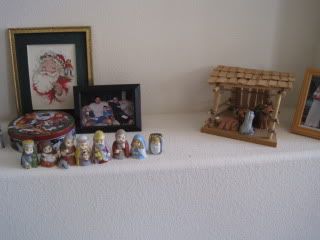 But put too many in and it starts to smell


I know that whenever Blake gets into our front hallway there it is almost certain that the Nativity scene will look a bit different. My mom made this set when I was in 1st or 2nd grade so it has seen it's fair share of holiday fun.
A few of the stories we have opened are:
Polar Express
by Chris Van Allsburg... need I say more??
Are You Grumpy Santa?
by Gregg and Evan Spiridellis. In this story Santa is having "one of those days". Nothing seems to be going right until he gets to one house on his Christmas route and the children left cookies for Santa... it perked him right up again!