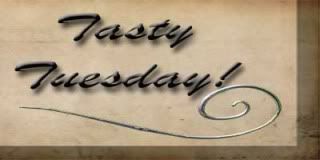 I love to try out new recipes no matter if they are ones I created in my head, ones I found on-line or in a cookbook. Over the years, I have tried recipes from a lot of chefs, one who seems to match my cooking style is Rachael Ray. As a mother, you've got to appreciate the concept of a 30 Minute Meal! Rachael Ray often says that her recipes are just methods. She encourages her viewers to take her recipes and make them their own. I "Lori-ize" almost everything I cook, tailoring the recipe to my families taste. I decided to combine these two ideas and what you see here is the result. Each week I'll create a meal based on a recipe and let you know what we thought. I will give you the original recipe and let you know how I "Lori-ized" it. Hope you enjoy Tasty Tuesday!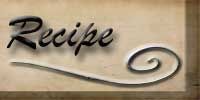 Richard and I were trying to think of something different to have for dinner and decided that we hadn't had fish in a while. So in searching I came across
Grilled Talapia with Peach BBQ Sauce by Paula Dean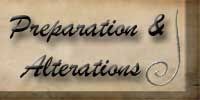 The first alteration I made was I didn't use Talapia... lol. The grocery store we go to has "fresh frozen" fish and this week they did not have any talapia, so I got halibut instead. I used a spicy mustard for the prepared mustard and a fresh lemon for the lemon juice. I never figured out what the lime was for!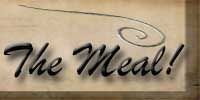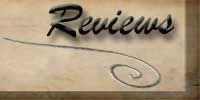 I thought this fish was really good. I like to have a lot of flavor to my fish (I usually pile on tartar sauce). I liked the fact that it wasn't a super strong bbq sauce and had enough sweetness with the peach. I was a bit disappointed that the sauce kept separating.
Richard did not like the cider vinegar flavor that he felt overpowered the bbq sauce. He said he had a hard time getting past the tang of the vinegar.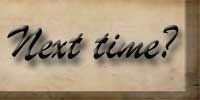 We may try this again... we have a TON of sauce leftover. I will cook it out a bit more and add more sugar to it to see if I can cut the vinegar a bit more. I think this sauce would also work on chicken as it is a simple flavored sauce.