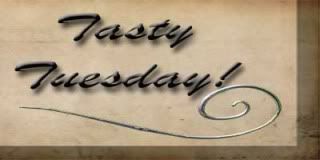 I love to try out new recipes no matter if they are ones I created in my head, ones I found on-line or in a cookbook. Over the years, I have tried recipes from a lot of chefs, one who seems to match my cooking style is Rachael Ray. As a mother, you've got to appreciate the concept of a 30 Minute Meal! Rachael Ray often says that her recipes are just methods. She encourages her viewers to take her recipes and make them their own. I "Lori-ize" almost everything I cook, tailoring the recipe to my families taste. I decided to combine these two ideas and what you see here is the result. Each week I'll create a meal based on a recipe and let you know what we thought. I will give you the original recipe and let you know how I "Lori-ized" it. Hope you enjoy Tasty Tuesday!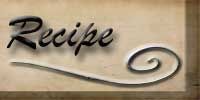 This past weekend we went to the Conference USA Championship Bowl game because well UCF was in the game (and as an aside... they won! Go Knights!). The game was at 12:00 so I wanted a desert, but it felt like it needed to be a breakfast type desert, yes you can have such a thing. In my search I came across Peanut Butter and Jelly Streusel Bars, these came from Crisco's Cookies for a Year of Celebrations cookbook. I was rather surprised that I could not find this recipe on Crisco's site.... so I'll type it for you.
1 1/4 c. firmly packed brown sugar
3/4 c. creamy peanut butter
1/2 c. shortening
3 Tbsp. milk
1 Tbsp. vanilla
1 egg
1 3/4 c. all-purpose flour
3/4 tsp baking soda
3/4 tsp salt
1 c. strawberry jam, stirred
1/2 c. quick oats
1. heat oven to 350. grease 9x13 pan
2. place brown sugar, peanut butter, shortening, milk and vanilla into large bowl. beat at medium speed until well blended. add egg; beat just until blended
3. combine flour, baking soda and salt. add to shortening mix; beat at low speed until just blended
4. press 2/3 of dough into the bottom of the pan. spread jam to cover down within 1/4 inch from edge
5. add oats to remaining dough. drop by spoonfuls onto jam
6. bake at 350 for 20-25 min. or until edges and streusel topping are lightly browned.
do not overbake
. cook completely. cut into 2 x 1 1/2-inch bars.
Makes about 3 dozen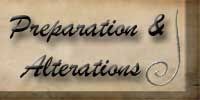 I used chunky peanut butter because we had more of that in the house. I also put less dough on the bottom which resulted with more on the top, that was more a matter of oops than design.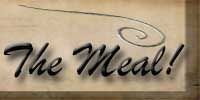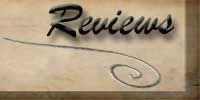 These turned out really good. They were very moist and a decent balance of peanut butter and jelly. I think there could have been a touch more peanut butter taste, but that is just me, and I eat peanut butter by the spoonful so, it could be well... me!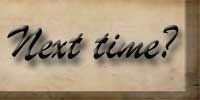 If I made these again, I would try a different jelly just to see how it was, I did really like the strawberry, but I think a raspberry would be really good too.
Looks like I've been more into deserts than meals lately... hmmm might have to go digging for a new main dish soon.