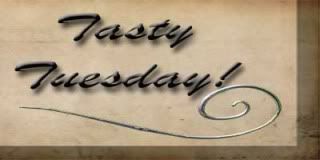 I love to try out new recipes no matter if they are ones I created in my head, ones I found on-line or in a cookbook. Over the years, I have tried recipes from a lot of chefs, one who seems to match my cooking style is Rachael Ray. As a mother, you've got to appreciate the concept of a 30 Minute Meal! Rachael Ray often says that her recipes are just methods. She encourages her viewers to take her recipes and make them their own. I "Lori-ize" almost everything I cook, tailoring the recipe to my families taste. I decided to combine these two ideas and what you see here is the result. Each week I'll create a meal based on a recipe and let you know what we thought. I will give you the original recipe and let you know how I "Lori-ized" it. Hope you enjoy Tasty Tuesday!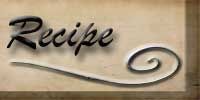 FALL HARVEST OATMEAL COOKIES
Makes about 2-1/2 Dozen Cookies
1 -1/4 cups firmly packed light brown sugar
3/4 cup Butter Flavor Crisco all-vegetable shortening or 3/4 Butter Flavor Crisco stick
1 egg
1/3 cup milk
1 tablespoon grated orange peel
1 -1/2 teaspoons vanilla
3 cups quick oats, uncooked
1 cup all-purpose flour
1 -1/2 teaspoons cinnamon
1/2 teaspoon baking soda
1/2 teaspoon salt
1/4 teaspoon nutmeg
1/4 teaspoon ground cloves
1 cup coarsely chopped, peeled apples
1 cup raisins
1 cup coarsely chopped walnuts
Heat oven to 375ºF. Grease baking sheets. Place sheets of foil on countertop for cooling cookies.
Place brown sugar, shortening, egg, milk, orange peel and vanilla in large bowl. Beat at medium speed of electric mixer until well blended.
Combine oats, flour, cinnamon, baking soda, salt, nutmeg and cloves. Add to shortening mixture; beat at low speed just until blended. Stir in apples, raisins and walnuts.
Drop dough by rounded measuring tablespoonfuls 2 inches apart onto prepared baking sheets.
Bake one baking sheet at a time at 375ºF for 10 to 12 minutes or until cookies are lightly browned. DO NOT OVERBAKE. Cool 2 minutes on baking sheet. Remove cookies to foil to cool completely.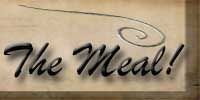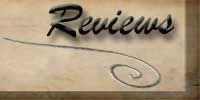 These turned out really good. I've ate a lot more than I should have and actually sent the rest into work with Richard today to get them out of the house. I love having a healthy-ish cookie around, and this one was hardy too. Richard said they were pretty good and neither of the boys even dared to try them.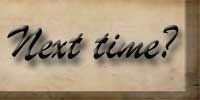 Next time I want to try them with craisins and almonds. Oh I think that would really be yummy! Might even add a bit more orange flavor to that batch... hmmm maybe add some fresh orange juice along with the zest?