Here we go...
29/365
We took the boys to see Monster Jam. I love their expressions in these pictures. I posted a lot more pictures from that night on
Sunday
, if you want to see more.
30/365
UGH! I had so many pictures I wanted to take this day, but non of them came out. My camera is on the fritz and the only clear picture I took was this one of my knees. Richard's aunt came over to visit and brought the boys a bunch of foam insulation to use to make ramps they had a blast. At least my new camera should be here by mid-week.
31/365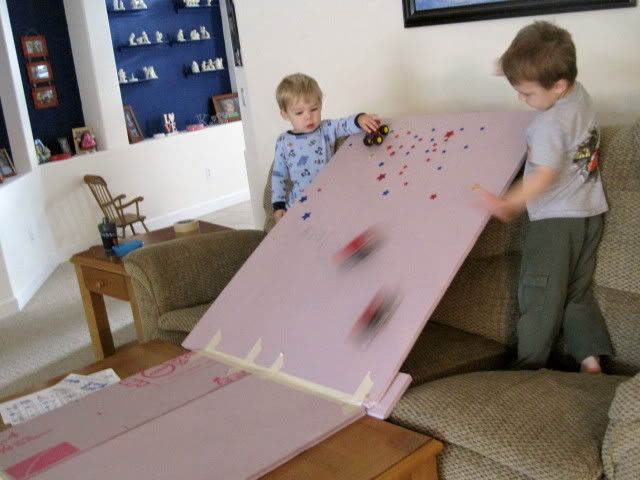 The boys and I set up the foam board into ramps and had a blast all morning playing with the Monster Trucks.
32/365
Colby has mastered using the computer mouse. He is loving the fact that he can now play the computer by himself.
33/365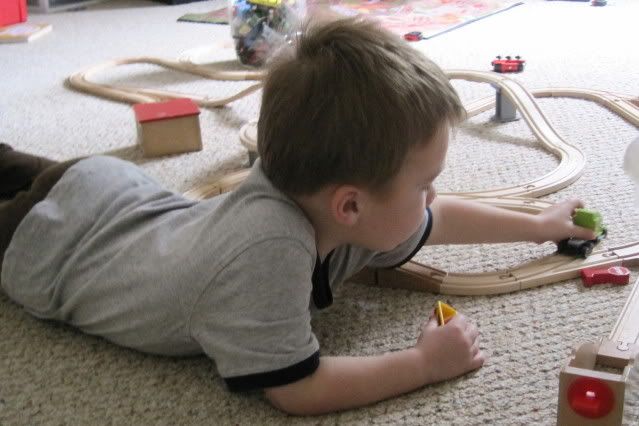 I made a train track for Colby yesterday. Blake decided to drive a lego truck on the track today. I love watching them use things in a different way.
34/365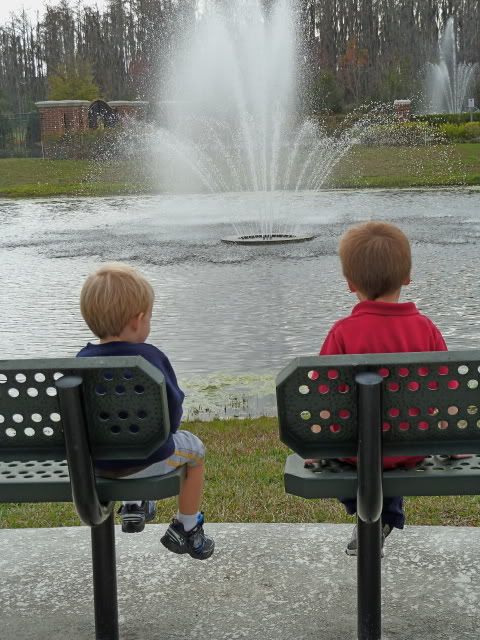 We went to the playground after picking Blake up from school. We were getting ready to leave and Colby asked to go look at the "mountain" I couldn't pass up the photo opportunity. This was taken with my new Panasonic Lumix, want to see more pictures from the first day playing with my new camera?
Click here
35/365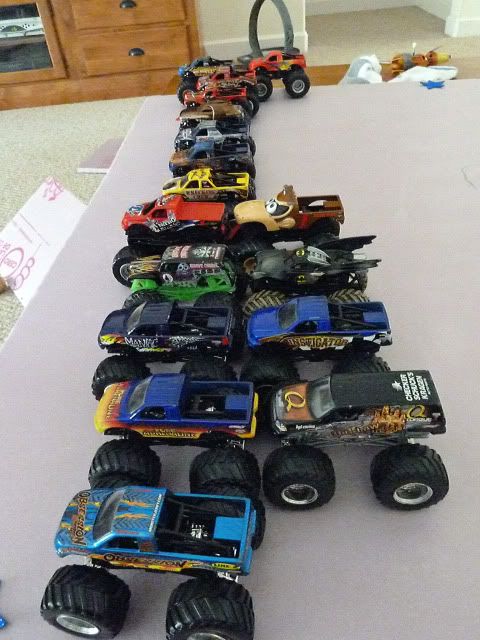 The boys were playing Monster Truck races and I loved how they were lining up all the trucks and just had to take a picture. This is mid-line up there are actually more of this size truck, and two other sizes... can you tell we like Monster Trucks?