Sorry no
Tasty Tuesday Recipe
today. I didn't make anything new this past week, but I do have a new recipe coming for next Tuesday.
Yesterday I decided to do another Valentine project with the boys. I cut out hearts of various sizes and told them to make a heart person.
Blake's: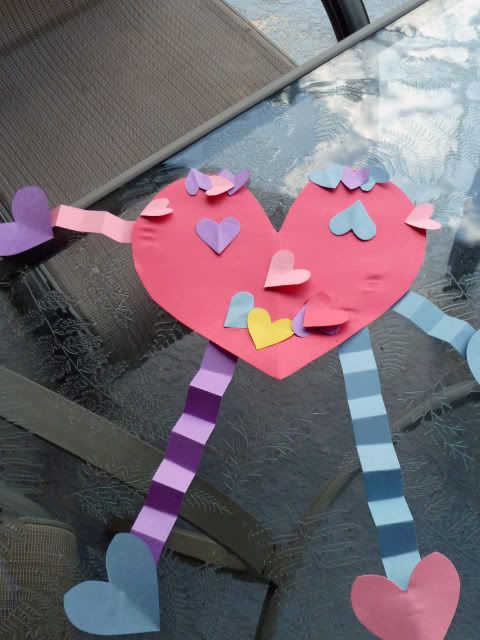 Colby's:
When they were done with that, we had some leftover hearts so they decided to make another project on their own. Blake has been working hard on learning to use scissors on his own. He is so proud when he can get it to cut. I helped him cut a heart shape too, although I did more of the cutting on that one.
Colby decided to glue some of the extra hearts on a piece of black paper. he had fun overlapping them and making his own design.
I love doing art projects with them and hanging the art up in the kitchen and on their bedroom doors. They are so proud of them and get excited to tell Richard about the projects when he gets home. Most of the projects are pretty simple, but that is what makes it kid friendly. Hope you take some time to do a Valentine art project with your kiddos this week too.