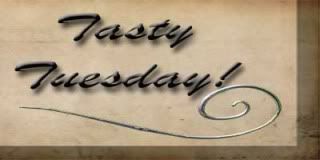 I love to try out new recipes no matter if they are ones I created in my head, ones I found on-line or in a cookbook. Over the years, I have tried recipes from a lot of chefs, one who seems to match my cooking style is Rachael Ray. As a mother, you've got to appreciate the concept of a 30 Minute Meal! Rachael Ray often says that her recipes are just methods. She encourages her viewers to take her recipes and make them their own. I "Lori-ize" almost everything I cook, tailoring the recipe to my families taste. I decided to combine these two ideas and what you see here is the result. Each week I'll create a meal based on a recipe and let you know what we thought. I will give you the original recipe and let you know how I "Lori-ized" it. Hope you enjoy Tasty Tuesday!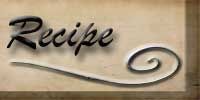 Whenever I read a magazine I always rip out any recipes that look good to me. I have a folder in the kitchen desk. I had made chocolate chip cookies for Richard to take into work the week before and when they were gone more than one person asked if I'd make more. Richard informed them that the chef usually doesn't bake the same thing twice in a row, and I also reminded him that the chef doesn't bake over the weekend. So on Tuesday Colby and I decided to bake some cookies. I decided on
Double Chocolate Cookies
from Family Circle Magazine.
Double Chocolate Cookies
2c ap flour
1/2 c. cocoa powder
1 tsp baking soda
1/2 tsp salt
12 oz milk chocolate
3/4 c. (1.5 sticks) butter
3/4 c. packed brown sugar
1/2 c. sugar
2 eggs
2 tsp vanilla
-Heat oven to 375. whisk together flour, cocoa, baking soda and salt
-Coarsely chop 6 oz of the chocolate and finely chop remaining 6 oz. microwave coarsely chopped chocolate with butter for 1 min stirring halfway through. Microwave additional 15 sec in necessary. Stir until smooth.
-Transfer chocolate mixture to bowl of electric mixer and add sugars, eggs and vanilla; beat well. Reduce speed to low and gradually beat in flour mixture. Stir in remaining finely chopped chocolate pieces
-Drop heaping Tbsp's of dough onto ungreased cookie sheets about 2 inches apart
-Bake at 375 for 9-11 min or until set. Let cookies cool on baking sheet on a wire rack for 2 min. Transfer to rack to cool completely.
makes about 3 dzn cookies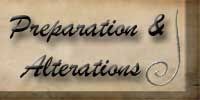 I did not have milk chocolate, but I did have both regular and mini dark chocolate chips. My cocoa powder was also dark chocolate so my cookies were dark chocolate cookies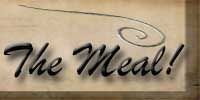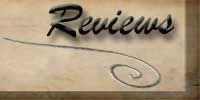 These cookies were super yummy. Just the right amount of chocolate goodness (o:
I liked the fact that they were very moist and yet still crisp on the outside. I liked the burst of chocolate bits in the mini chips that were left intact.
I would have to say that Richard's co-workers enjoyed them since they didn't last very long and most people were eating 2 or 3 at a time.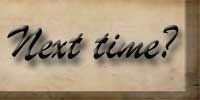 I think I will certainly make this again. You could easily swap out the chips that are left whole to peanut butter, butterscotch or mint chips. You could even do while chocolate if you are so inclined.