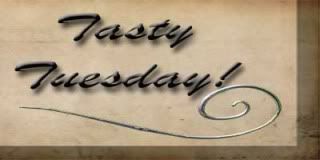 I love to try out new recipes no matter if they are ones I created in my head, ones I found on-line or in a cookbook. Over the years, I have tried recipes from a lot of chefs, one who seems to match my cooking style is Rachael Ray. As a mother, you've got to appreciate the concept of a 30 Minute Meal! Rachael Ray often says that her recipes are just methods. She encourages her viewers to take her recipes and make them their own. I "Lori-ize" almost everything I cook, tailoring the recipe to my families taste. I decided to combine these two ideas and what you see here is the result. Each week I'll create a meal based on a recipe and let you know what we thought. I will give you the original recipe and let you know how I "Lori-ized" it. Hope you enjoy Tasty Tuesday!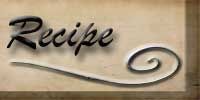 Richard and I have been on a major hummus kick lately. It began when we were watching an episode of Good Eats with Alton Brown, we love that show! The next time I stopped at the grocery store I picked up hummus to try, why not? Well we both fell in love and have been devouring it. So I decided to take on the recipe that started it all. Well after I made the chickpeas as he suggested there was more chickpeas than needed for that recipe. On the bag of chickpeas there was a second recipe, so I made both recipes... and tossed more chickpeas away (note to self next time make a 1/3 of the bag at a time).
Here is the link the to Alton Brown's
Hummus for Real recipe
.
This is the recipe off the chickpea bag:
Hummus (Publix Apron's Simple Meal)
3 cloves of garlic
1 1/2 c. cooked, drained chickpeas
up to 1/2 c. water
2 Tbsp tahini sauce
juice of 1/2 lemon
2 Tbsp vinegar
1/2 tsp cumin
1/2 tsp salt
1 Tbsp EVOO
1/2 Tbsp paprika
mince garlic in blender. Blend in beans, adding water in small amounts until pureed (may not use all the water). Add tahini, lemon juice, vinegar, cumin and salt. Add more water if needed for desired consistency. Place in a serving dish; then drizzle with oil and sprinkle with paprika (makes 1 2/3 c.)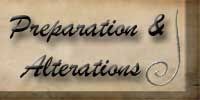 (I made the Alton Brown recipe as per the recipe)
I only had 2 garlic cloves. I used a whole lemon and added the EVOO to the mix instead of adding more water and/or drizzling it on top. I also made this in a food processor instead of the blender.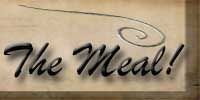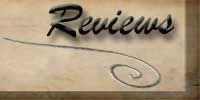 Both batches of hummus were good. The Alton Brown recipe is a great base for hummus, but it seemed to be missing something on its own. There is very little seasoning to that recipe so it felt like it was missing something.
The Publix's recipe (off the chickpea bag) had a lot more flavor to it. I really liked the tang that the vinegar brought to the hummus. It could have used a bit more of the seasoning, but it was a great start.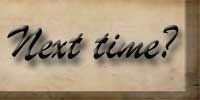 I will make this again. Next time I will only make 1/3 of a bag of chickpeas, that is a big step! I would make the Alton Brown recipe again adding either a LOT more garlic or roasted red peppers or maybe jalapeno and cilantro (a favorite we've had from the grocery store).
I will probably make the Publix version again. I think I might try using cider vinegar next time which would add a different tang. I would also double the seasoning in it to give it more seasoning.
This was simple and very yummy. If you've never tried hummus before, I strongly suggest that you do. If you have and like it,... try making your own!