I'm really enjoying this project. I find it fun trying to come up with new creative pictures. Even if they don't always make it as my picture that day. I hope you are enjoying a glimpse into our world.
85/365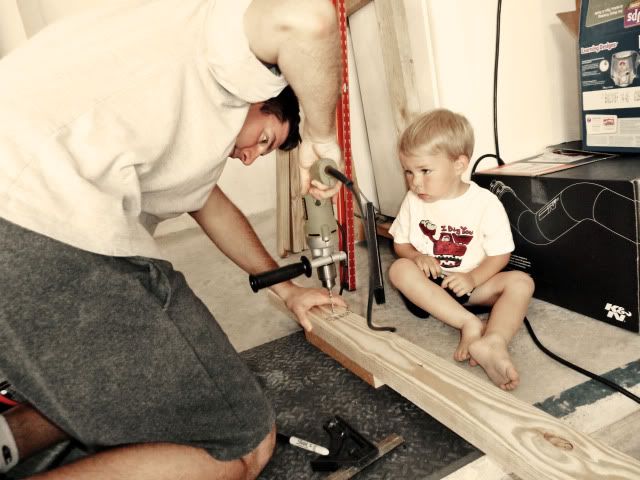 Richard was building shelves for the garage. Colby spent the day out there "helping"
Blake wanted to get into the action too. He was wearing the safety glasses while playing with the bike pump
86/365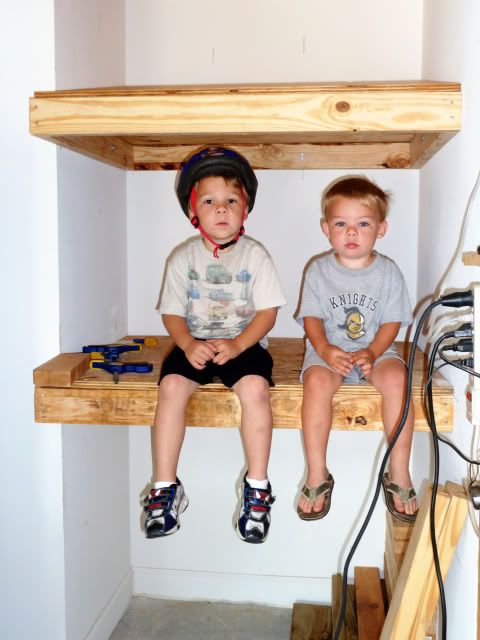 Testing out the weight limits of the new shelves?
87/365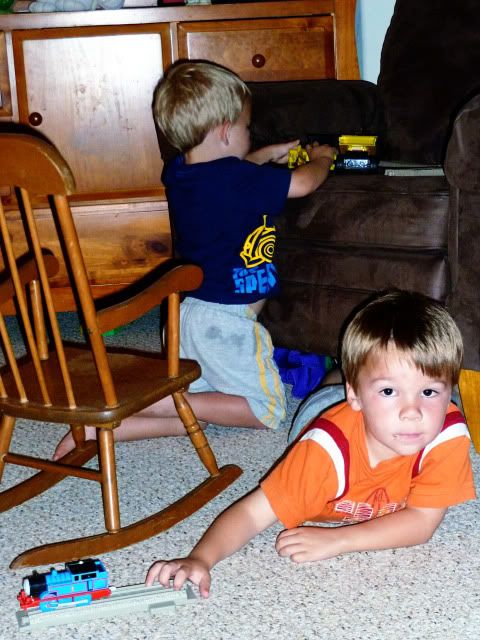 Rainy day fun in the living room (this was actually the only picture I took this day... shockingly)
88/365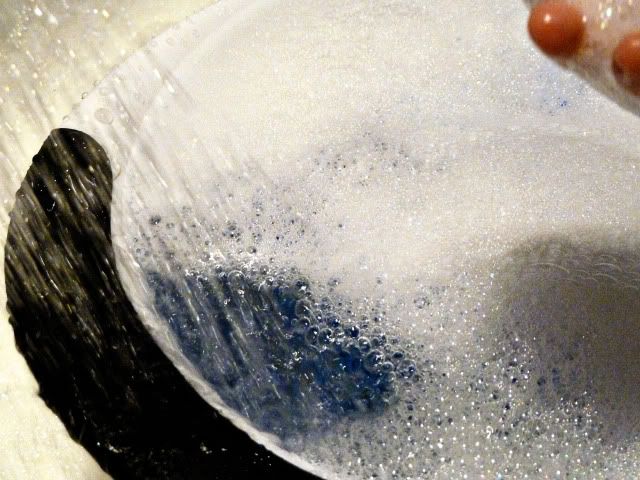 Colby was "washing the dishes" after we made ice cream. I thought this was a fun picture of the bubbles
Ok I just had to post this one!
89/365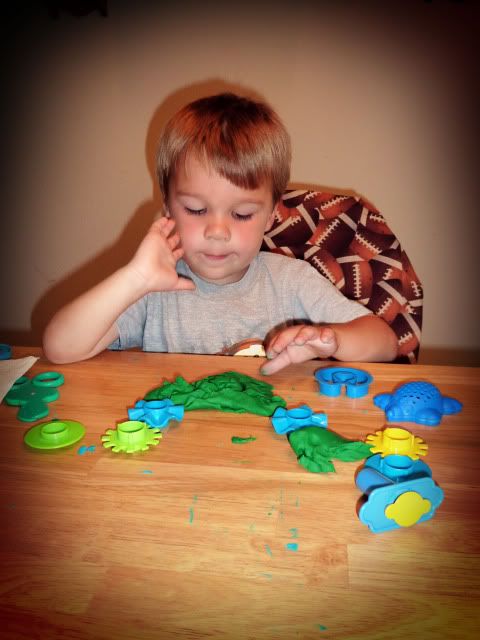 PlayDoh therapy
.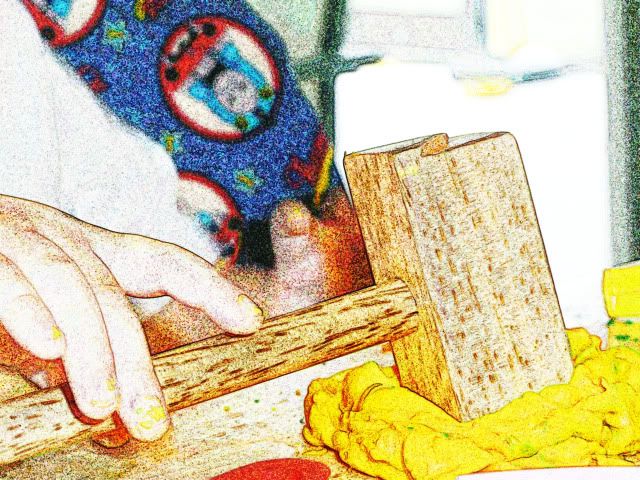 Having fun with PSE7
90/365
We had rain most of Monday, Wednesday night and ALL day Thursday. Needless to say there is a bit of free standing water. While there was a slight break in the rain these two ducks decided to visit and go for a swim in our newly form.... ummm lake?
91/365
Look Mommy, Thomas is all muddy... yeah I wonder why?
I hated this picture when I took it because the cars were in front of his face, but I really like it now that I edited it.