What a fun and busy week we had!
148/365
The boys love doing anything with Richard, but putting Legos together is always a special treat for all 3 of them. They were making RC from Toy Story.
149/365
We were outside working on the landscaping and the boys were riding bikes. Abby was running around and did something to her leg. She was refusing to bare weight so we were worried that she again tore her knee. So off to the ER vets she went. I hadn't taken a picture yet so I took this picture of her when she got home. They think she sprained her knee, but in a day or so she was all fine.
150/365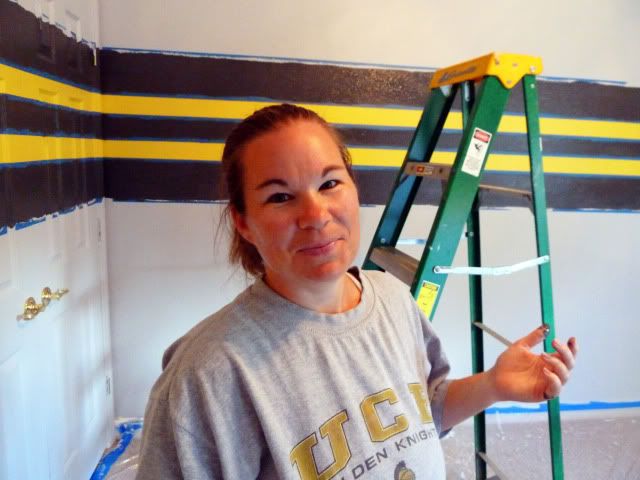 More work on the playroom. Richard decided to take a few pictures of me working since I was busy painting the rest of the stripes. This was one of the few I was willing to share.
151/365
The boys love to go into Richard's closet and put on his t-shirts and shoes. I thought Colby looked too cute trying to fill out Daddy's shoes (and tank top)
152/365
I made my first curtain ever for the playroom. I was rather impressed with how it turned out.
153/365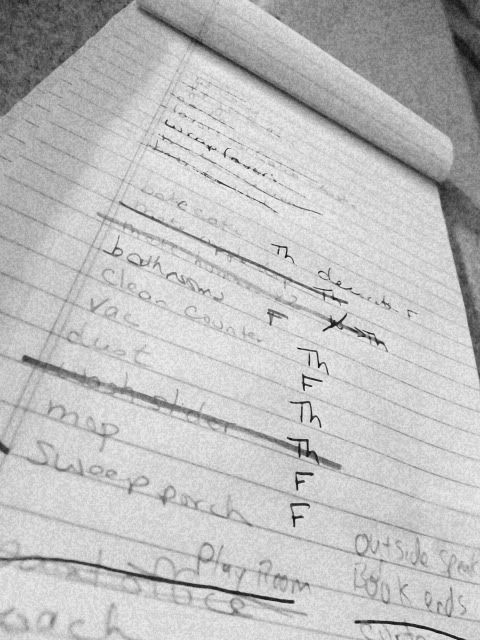 Colby's birthday is on June 4th. I didn't take any pictures because I was busy working on my to-do list
154/365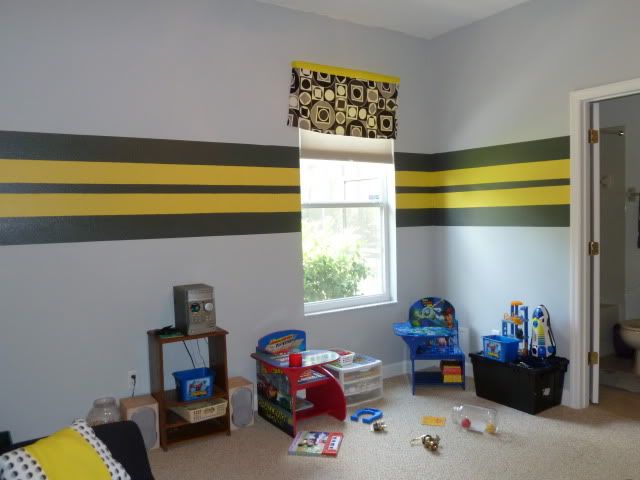 The finished playroom! (I made the pillows too!)