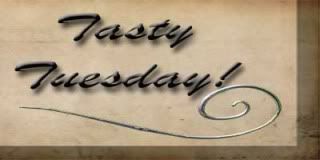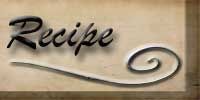 While blog hopping I found this recipe for
Triple Threat Chocolate Fudge Peanut Butter Cookies
, yep the name itself had me bookmarking it. I am always searching for a better cookie. Something to wow every one. When I looked at this recipe I thought, I've got to make these!
The day I went to make them I realized I had almost all the ingredients, but I would swap a few things out and they might taste just as good.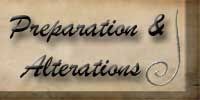 Kitchen Sink Cookies, based on Triple Threat Chocolate Fudge Peanut Butter Cookies
makes 30-40 cookies
1 cup butter, at room temperature
1/2 cup peanut butter
1 1/2 cups sugar
2 eggs
2 teaspoons vanilla extract
2 cups flour
1/2 cup dark cocoa powder (I use Hershey's Special Dark)
1 heaping teaspoon of baking soda
1/4 teaspoon salt
4 ounces unsweetened chocolate, melted
1/2 c. semi sweet mini chips
1/4 c. butterscotch chips
1/4 c. peanut butter chips
Cream butter, peanut butter, sugar, eggs and vanilla until fluffy. Add flour, cocoa powder, baking soda and salt and mix until combined. Add in melted unsweetened chocolate and mix until just combined.
Fold in chocolate chips. Refrigerate dough for 4-6 hours. When ready to bake, preheat oven to 350 degrees. Scoop large mounds of dough (about 2 tablespoons worth) and place on a cookie sheet.
Bake at 350 for 10-12 minutes.
(I call them kitchen sink cookies because I tossed in a bit of this and a bit of that. I could have called them use up cookies, because I used up the chocolate chips, peanut butter chips flour, baking soda, sugar and eggs when I made these cookies.)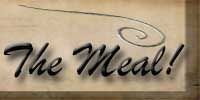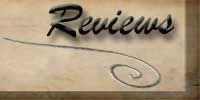 These turned out really good. Richard liked the fact that they had to be refrigerated so they were baked at night and he got to eat them fresh out of the oven, something that is normally a treat only for me. They did not stay fresh as long as I would like them to, but for the most part they were gone in a day or two. Richard's co-workers ate their whole tin of them in one day. I did enjoy the addition of the other chips. I think that the three kinds of chocolate added to the richness and the melted chocolate kept them moist.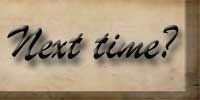 I will make these again. I think I will use chunky peanut butter to add more of a peanut flavor to the dough. You don't get a strong peanut butter flavor without the chips. I think I will also only use 1/2 chocolate chips 1/2 peanut butter chips next time, but we will see. Maybe I'd add some chopped peanuts and leave in the butterscotch chips??? hmmmm