189/365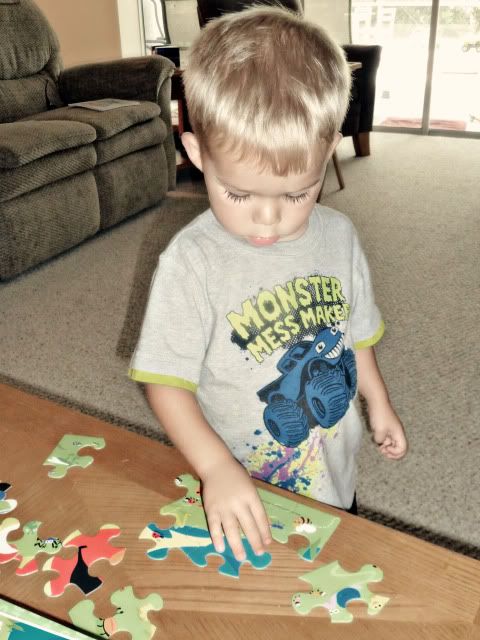 Colby has been into making puzzles lately.
190/365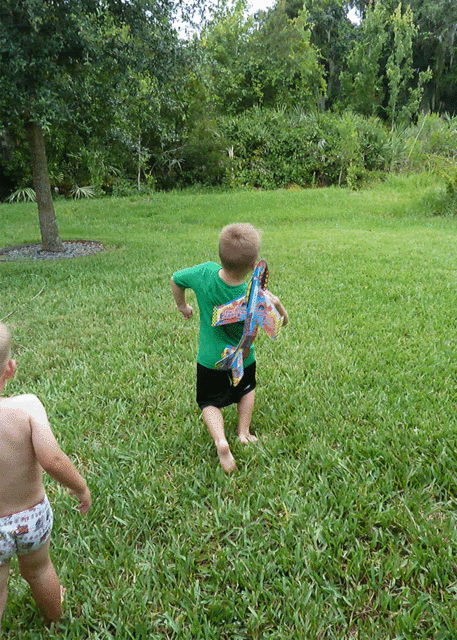 The boys were playing with a glider that I picked up at the grocery store. I had fun playing with the quick shot feature of my camera.
191/365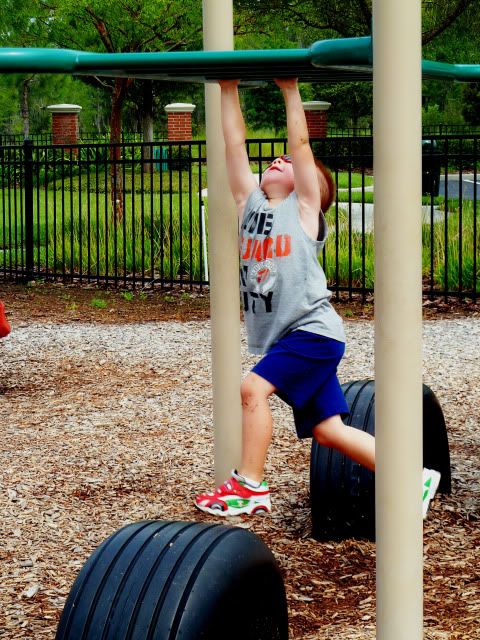 The boys and I walked up to the playground. We don't get there very often in the summer because it is just too hot. This morning it was overcast and there was a breeze so we decided to give it a try.
192/365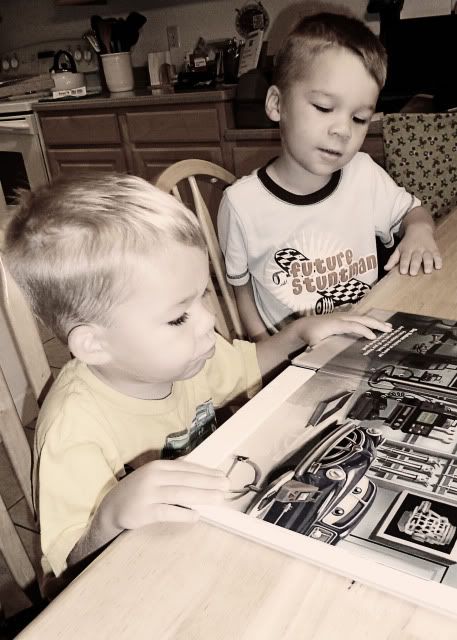 Richard was gone to Georgia for the week on business. I picked up this Cars book at the Hallmark store. Richard was able to record himself reading the story so the boys had a book read to them by Daddy while he was away. It was too cute. They were talking to the book as if it was Richard right there.
193/365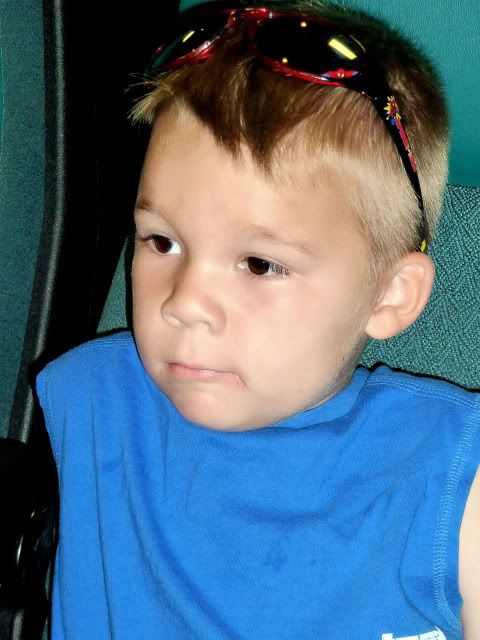 The boys and I went the the $1 movies by ourselves this week to see Charlotte's Web.
194/365
See I told you Colby was into making puzzles. He made these three puzzles over and over all by himself one morning.
195/365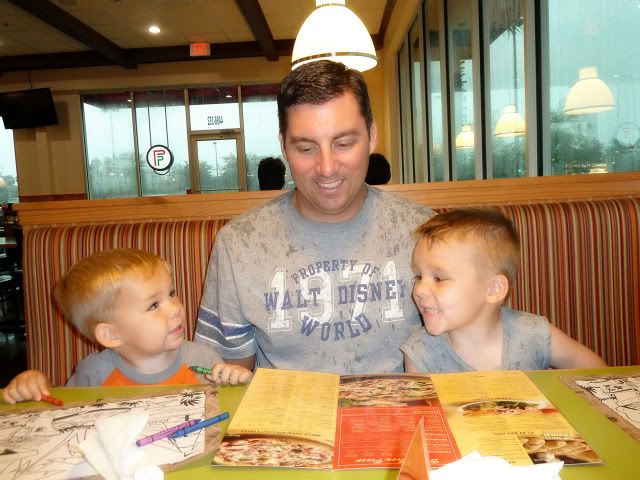 Daddy's Home! We went and picked Richard up from work today. It was sunny when we picked him up, but then we had to go drop something off at another building. We had to stay at that building for a while because the sky opened up with a huge rain storm. After, we headed out for pizza. Both boys insisted on sitting next to Richard at dinner that night. (you can see that their shirts are still wet, it was still raining but not as hard, and we didn't have to go far to get in and out of the car)
pop over to either of these two sites to check out some more great pictures.