217/365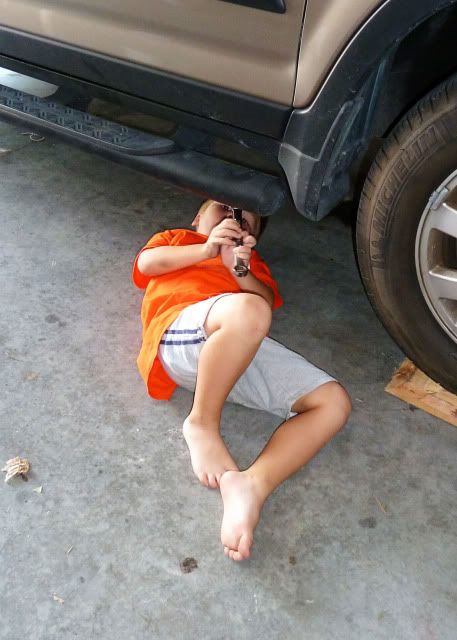 Richard was changing the oil in my car. Blake decided to check out the running boards for me too I guess.
218/365
The boys were helping Richard bottle his latest brew
219/365
The boys and I went swimming with friends. The kids were having a blast jumping in. This was the first time we got Blake to jump in the pool.
220/365
The boys built a track with the blocks in the playroom. This is the picture I wanted and tried to take. It came out ok
This pictures was just a picture of Colby that I snapped, and it really came out good. You never know what is going to be the shot of the day.
221/365
The boys and I did a painting project. If you want to see how these paintings were made, click on
this post
.
222/365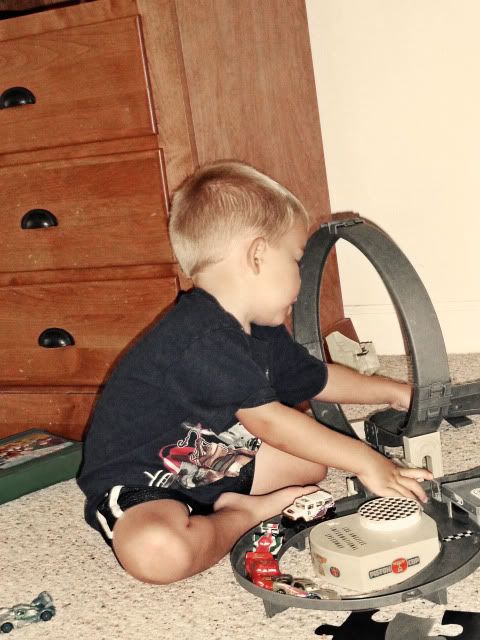 Colby was playing with the Cars race track. I liked this picture of him.
223/365
I took a picture this day of my two new pairs of shoes (ok workout sneaker and cleats, but they are footwear), but haven't gotten around to edit it yet, or actually take if off my camera so you'll have to wait until next weekend to see them.
pop over to either of these two sites to check out some more great pictures.