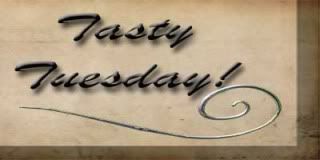 I love to try out new recipes no matter if they are ones I created in my head, ones I found on-line or in a cookbook. Over the years, I have tried recipes from a lot of chefs, one who seems to match my cooking style is
Rachael Ray
. As a mother, you've got to appreciate the concept of a
30 Minute Meal
! Rachael Ray often says that her recipes are just methods. She encourages her viewers to take her recipes and make them their own. I "Lori-ize" almost everything I cook, tayloring the recipe to my families taste. I decided to combine these two ideas and what you see here is the result. Each week I'll create a meal based on a recipe and let you know what we thought. I will give you the original recipe and let you know how I "Lori-ized" it. Hope you enjoy Tasty Tuesday!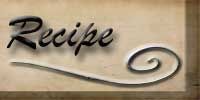 This week we choose
Pasta with Pancetta and Tomato Sauce
, which is a Giada de Laurentiis recipe. I wanted to make a pasta recipe and thought this one sounded easy and interesting.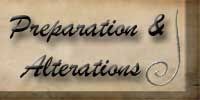 I did make a few alterations to this week's recipe. One big one was I used bacon instead of pancetta. I did this for two reasons: 1 we had breakfast for dinner on Sunday so we had bacon and 2 pancetta was $10.95 a pound in the deli (I think that's what it was).
Pancetta
is similar to bacon and I know that many cooks say you can substitute one for the other, other than bacon will just give you a smokey flavor and pancetta will not.
I used 4 cloves of garlic and about a teaspoon of red pepper flakes in the sauce as we love garlic and you can never have too much heat! I made the sauce ahead of time and left it to simmer on the stove longer than the 15 minutes that is suggested.
I also made angel hair pasta instead of linguine for the shear fact that I had angel hair at home already, so why buy linguine?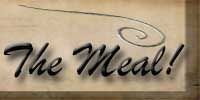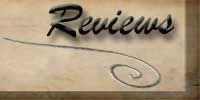 We both felt that this was a great quick spaghetti sauce. I liked the fact that they had you put the pasta into the sauce before serving, it really coated the pasta and seemed to seep into the pasta itself. Richard felt there wasn't enough bacon flavor to the pasta. It was also a lot smoother sauce than I tend to make myself. We also added black pepper to the pasta after the fact and felt this helped with the flavor profile. We also topped it with mozzarella cheese.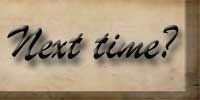 I think we will play around with this recipe again. I will add green peppers and maybe carrots to add more texture to the sauce (and sneak in some more veggies). I would add more red pepper flakes and black pepper to bump up the flavor profile. I think I would also make it with a short cut pasta (penne, rotini, etc) and possibly a whole grain pasta which would also add more taste and texture.
***********************************************************************************
Update on
last week's dish
... we have tried the balsamic veggies again. This time we made it by cutting the veggies into small pieces, and put them into a ziplock bag with the balsamic vinegar and EVOO. We sauteed them and have them with Philly steak. This was better, but still not the right profile. I have another thought that I may try next week... I promise to share when I find the right mix!