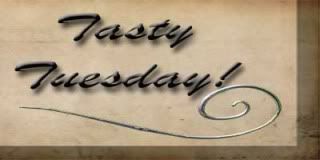 I love to try out new recipes no matter if they are ones I created in my head, ones I found on-line or in a cookbook. Over the years, I have tried recipes from a lot of chefs, one who seems to match my cooking style is Rachael Ray. As a mother, you've got to appreciate the concept of a 30 Minute Meal! Rachael Ray often says that her recipes are just methods. She encourages her viewers to take her recipes and make them their own. I "Lori-ize" almost everything I cook, tailoring the recipe to my families taste. I decided to combine these two ideas and what you see here is the result. Each week I'll create a meal based on a recipe and let you know what we thought. I will give you the original recipe and let you know how I "Lori-ized" it. Hope you enjoy Tasty Tuesday!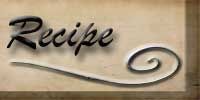 I found a recipe for Buffalo Chicken Meatballs in Woman's Day magazine. I thought... hmmm this sounds good and pretty simple too.
(I couldn't find it on-line so here is the recipe from the magazine)
heat oven to 475. Line a baking sheet with nonstick foil.
in a bowl mix: 1 lb ground chicken, 1 c. fresh bread crumbs, 1/3 c. sliced scallions, 1 tsp each smoked paprika and minced garlic, and 1/2 tsp salt
Roll into 32 balls; place on pan
bake 10-12 min until browned and cooked through
remove from oven and drizzle meatballs with hot pepper sauce to taste; toss to coat
serve on toothpicks to dip into reduced-fat blue cheese dressing.
serve with healthy raw vegetable dippers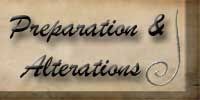 I used ground turkey, dry bread crumbs and regular paprika. I also made my meatballs a lot bigger since I only got 21 not 32.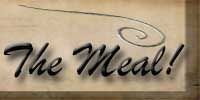 Blake and I made homemade nacho chips to have with it. Always good with salsa!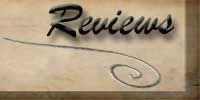 Well since I used dry bread crumbs I should have cut the amount of bread crumbs.... I think. The meatballs were "alright". I liked the concept of a meatball in wing sauce, and will try that again. But my meatballs were rather dry and didn't have a great meatball taste. I don't think I'll be making their meatball recipe again, but I will try making meatballs with wing sauce.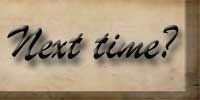 Next time, I'll make a different meatball recipe and coat them with the wing sauce... there is a good concept here, I just didn't like the way the meatballs came out.