Did you ever notice that little kids like hats? Here's the funny thing with my boys... they like hats except when it's hot and sunny out and they need to wear them to shade their faces. Colby loves to put things on his head, even if they aren't hats.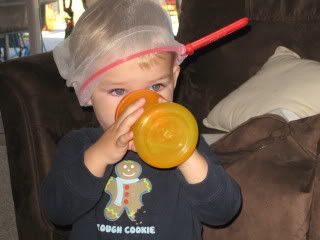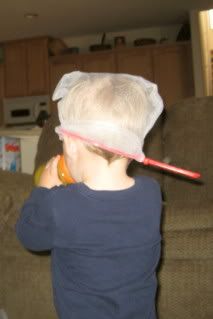 Whenever a hat is out and about in the house both boys need to try it on. Colby usually puts it on sideways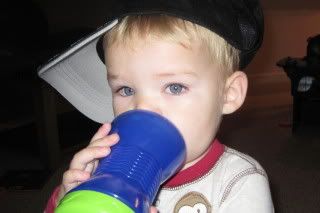 Blake usually puts it on, but not for long. He usually takes it off and insists that Richard and/or I wear the hat instead.
(maybe that's why there aren't many pictures of Blake in a hat)
But, I have to say that Colby looks really cute in a hat... when he wears it right (and longer than 2 seconds)
Now if I could just convince them to wear their hats outside. hmmm