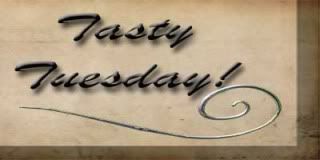 I love to try out new recipes no matter if they are ones I created in my head, ones I found on-line or in a cookbook. Over the years, I have tried recipes from a lot of chefs, one who seems to match my cooking style is Rachael Ray. As a mother, you've got to appreciate the concept of a 30 Minute Meal! Rachael Ray often says that her recipes are just methods. She encourages her viewers to take her recipes and make them their own. I "Lori-ize" almost everything I cook, tailoring the recipe to my families taste. I decided to combine these two ideas and what you see here is the result. Each week I'll create a meal based on a recipe and let you know what we thought. I will give you the original recipe and let you know how I "Lori-ized" it. Hope you enjoy Tasty Tuesday!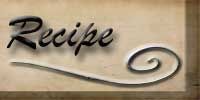 Last week I mentioned that I was in the mood for my Italian stoup sauce, but ended up making it more into a traditional spaghetti sauce, well this week I made the Italian Stoup Sauce instead. This recipe was morphed from Rachael Ray's
Salsa Stoup
, another favorite in our house.
Italian Stoup
2 tablespoons extra-virgin olive oil, 2 turns of pan,
1 green bell pepper, seeded and chopped
1 large onion, chopped
3 ribs celery
2 carrots
5 cloves garlic, chopped
Salt and pepper
Italian seasoning
1 can diced tomatoes
1 can stewed tomatoes
1-2 cups vegetable or chicken stock
3 tablespoons flat-leaf parsley
Heat a medium soup pot over medium-high heat. Add 2 tablespoons extra-virgin olive oil, bell pepper, onions, celery and garlic. Season with salt and pepper then sauté veggies 5 minutes, add tomatoes, crushed tomatoes and stock and bring soup to a bubble. Reduce heat to a simmer and stir in parsley.
To make the sauce (not stoup) I delete the stock. I add meatballs to this, but you could add any Italian meats.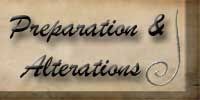 This time I added a red, green and yellow peppers. I also started the stoup with 2 hot Italian sausages and added meatballs and pepperoni in at the end. I did not have fresh parsley so I added extra dry parsley to the cooking process. I used 2 cans of diced tomatoes instead of 1 diced and 1 stewed cause I didn't feel like cutting up the stewed tomatoes... it was just a laziness option this time.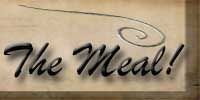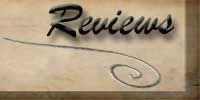 This was very yummy, but then it always is.... lol! I didn't think that the pepperoni added much to the stoup, but since we had it on had it was added. I wouldn't go out of my way to add it again. I personally like it topped with shredded mozzarella cheese too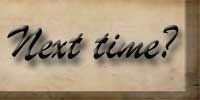 I can guarantee you there will a next time. I never know what I will add next as it usually depends on what I have in house and/or what looked good in the store that week. I strongly encourage you to try this as it is a healthy quick easy alternative to traditional red sauce.