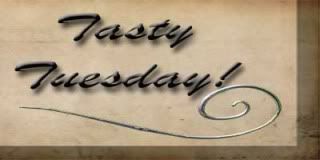 I love to try out new recipes no matter if they are ones I created in my head, ones I found on-line or in a cookbook. Over the years, I have tried recipes from a lot of chefs, one who seems to match my cooking style is Rachael Ray. As a mother, you've got to appreciate the concept of a 30 Minute Meal! Rachael Ray often says that her recipes are just methods. She encourages her viewers to take her recipes and make them their own. I "Lori-ize" almost everything I cook, tailoring the recipe to my families taste. I decided to combine these two ideas and what you see here is the result. Each week I'll create a meal based on a recipe and let you know what we thought. I will give you the original recipe and let you know how I "Lori-ized" it. Hope you enjoy Tasty Tuesday!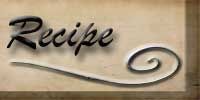 This week I wanted something different, something I hadn't tried yet in any form. I came across Orzo with Sausage, Peppers and Tomatoes by
Giada De Laurentiis.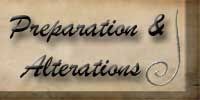 I made a few alterations to this recipe. I cut the amount of orzo in half... a whole pound sounded like a LOT of orzo to me.
I also added onions to the mixture as it seemed odd to not have them... peppers, onion and sausage isn't that the norm? (oh and I also used 4 cloves or garlic not one... come on this is an Italian recipe right?)
I used 3 sausage links instead of two since I felt it was going to need more meat to feel like a complete meal. I also did not get the ricotta salata since I couldn't find it, instead we topped it with shredded mozzarella cheese.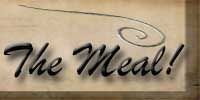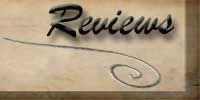 This recipe was certainly one with potential, but it seemed to be missing something. I know I over cooked the sausage a bit because we didn't start the peppers early enough. We also didn't char the peppers enough to get the skin off so next it wasn't worth the wait... oops. I felt like you could taste each individual flavor, but it didn't pull together.
Richard said it was pretty good, but there wasn't enough flavor for him. There was no one flavor that popped out.
Blade did eat a piece of sausage, but didn't come back for more.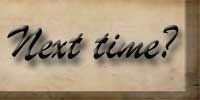 When I reheat the leftovers I'm going to do it in two different ways. One batch I'm going to add a can of diced tomatoes to it and heat it in the pan. I think the tomatoes was a lost flavor in the original batch and the juice will moisten everything and hopefully pull the flavors together.
The second batch I'm going to put in a baking dish with cheese and top with bread crumbs and bake.
We will see... I think this recipe has potential. I think I'd make it with hot sausage and not bother with the multicolored peppers next time.