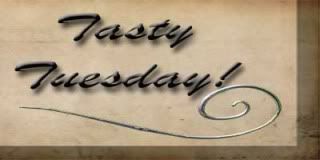 I love to try out new recipes no matter if they are ones I created in my head, ones I found on-line or in a cookbook. Over the years, I have tried recipes from a lot of chefs, one who seems to match my cooking style is Rachael Ray. As a mother, you've got to appreciate the concept of a 30 Minute Meal! Rachael Ray often says that her recipes are just methods. She encourages her viewers to take her recipes and make them their own. I "Lori-ize" almost everything I cook, tailoring the recipe to my families taste. I decided to combine these two ideas and what you see here is the result. Each week I'll create a meal based on a recipe and let you know what we thought. I will give you the original recipe and let you know how I "Lori-ized" it. Hope you enjoy Tasty Tuesday!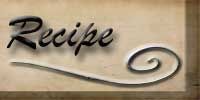 This week I decided to try something different. An on-line friend of mine started a new food blog called
Out of the Box Into the Kitchen
. She is working on trying to find ways to make things from scratch instead of processed foods. A few weeks ago she made
bagels from scratch
and I decided this sounded yummy to me... so that is my recipe this week.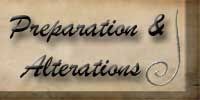 I didn't make any alterations to this recipe. But I did take pictures of the steps to share!
The Dough
Raw bagels
... yes I know they are sadly shaped
Time for a dip in the hot tub
Fresh out of the oven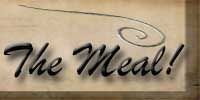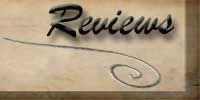 As you can see I made sesame and cinnamon sugar bagels. The flavor was good, actually better than I expected. I was disappointed in the size of them, but that is an easy fix.
Richard liked them too but also agreed that they would be better if they were bigger. I missed being able to cut them in half and have the crusty top from toasting.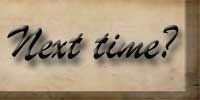 When I make these again I think I will mix some of the cinnamon into the batter before it is cooked. I think it would taste better if the cinnamon was all the way through the bagel. I'd like to try it with white flour or maybe try to find oat flour and see if that would work too... hmmmm options. It was a pretty easy process and I think I'd prefer to just make 6 bigger bagels than the 13 little ones, and for us that would work as we usually only eat the bagels on the weekends.
Be sure to drop by
Out of the Box Into the Kitchen
to see what new recipe she is making tonight. I've bookmarked a few other recipes from her to try in the future!