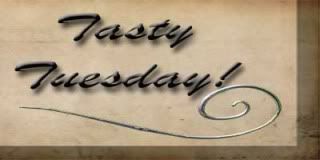 I love to try out new recipes no matter if they are ones I created in my head, ones I found on-line or in a cookbook. Over the years, I have tried recipes from a lot of chefs, one who seems to match my cooking style is Rachael Ray. As a mother, you've got to appreciate the concept of a 30 Minute Meal! Rachael Ray often says that her recipes are just methods. She encourages her viewers to take her recipes and make them their own. I "Lori-ize" almost everything I cook, tailoring the recipe to my families taste. I decided to combine these two ideas and what you see here is the result. Each week I'll create a meal based on a recipe and let you know what we thought. I will give you the original recipe and let you know how I "Lori-ized" it. Hope you enjoy Tasty Tuesday!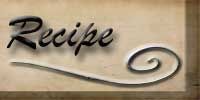 I pulled pork chops out of the freezer the other day and decided I wanted to create a pork and apple recipe. For some reason this week I was in a bit crock pot mood. Soooo I decided to make it in the crock pot.
BBQ pork and apples
pork chops (I used 2)
apples (I used 4 Macintoshes)
1/2 cup BBQ sauce (I used Bull's Eye)
1/4 - 1/2 cup of apple juice
1-2 Tbsp cinnamon
1-2 tsp sugar
1-2 tsp nutmeg
salt
pepper
Season chops with salt and pepper
Place chops in crock pot with bbq sauce and 1/4 to 1/3 cup of apple juice
cook on high for about 2 hours
pull chops out, cut meat off bone and into bite size pieces
cut apples into slices
add apples, cinnamon, nutmeg, sugar (I went pretty heavy on the cinnamon and it probably could have handled more)
add more juice if most has cooked off
lower temp and cook for another 1-2 hours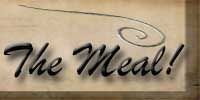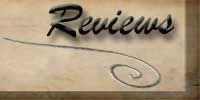 I really loved the smell of this one! Isn't that always a good sign? One thing we both felt was that there was a bit too much juice. When I added the second dose of apple juice I poured more than I meant to so it was a bit watery. I also left the lid off the crock pot at the point in hopes of cooking off some of the juice, and I think in the process lost too much heat to really cook the apples. In my opinion they were a bit under cooked. I think if you cook them to the consistency of a chunky apple sauce apple it would be much better.
I went rather heavy handed on the cinnamon and nutmeg and I still felt it could have handled a bit more.
I really liked the combination of the apple with the bar-b-que sauce. It added a bright sweetness to the tang of the bbq.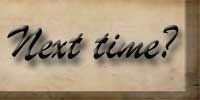 I think the next time I'll try it with a pork butt instead. The chops stayed a bit firmer than this dish seemed to call for, and if you did it with the pork butt it would pull apart more since that is the meat we use to make our pulled pork. I will try this one again!