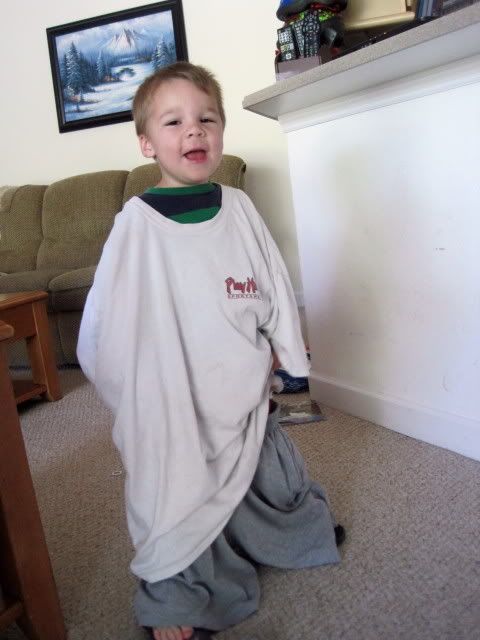 Many days Blake likes to go into our bedroom and come out dressed in Richard's clothes. He always thinks it's funny to put on Daddy's big clothes. Most days it is just Daddy's shirts which go to the floor on him (it's even funnier to see them on Colby), some days it's a shirt and shoes (I think it will be a bit before he fills those out), but that day he had on the whole outfit.
This morning while Richard was getting dressed for work, Blake decided to put on Richard's shorts. He looked at me and said "I'm too little, but Daddy is just right"
It's hard to look at him in those huge clothes and realize that one day he will be wearing clothes that big. I love watching my boys grow up. I get excited when I see them learn and do new things, but it is hard to imagine them at teenagers never mind adults.