Over the weekend, Richard found some time to make Colby's bookshelf. We decided to build it similar to Blake's, 4 cubes that can be bolted together. Yesterday I got to go out shopping by myself for a bit, a nice treat! In my travels I stopped off to pick up the paint for Colby's bookshelf. We were originally going to paint them yesterday, but decided it was later than we wanted to start that project.
Sooooo today I decided to be daring and let the boys help me paint without an extra set of adult hands around.
They had a great time and stayed in the garage with me the whole time painting away.
Things started off really well
Colby tried very hard to be neat
Blake was trying to be very precise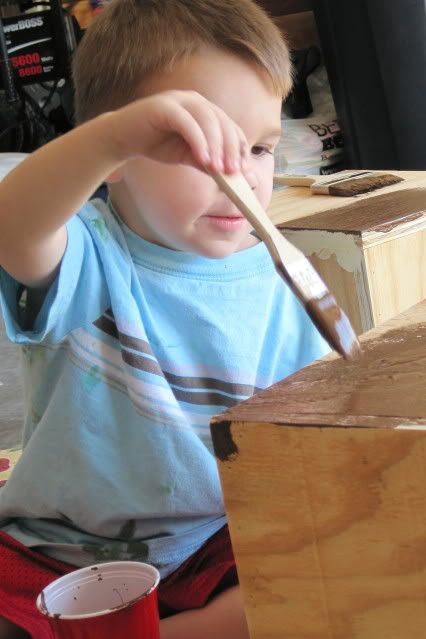 But the cleanness didn't last very long
I can say that none of the paint was put on their bodies on purpose, but a matter of moving around over the drips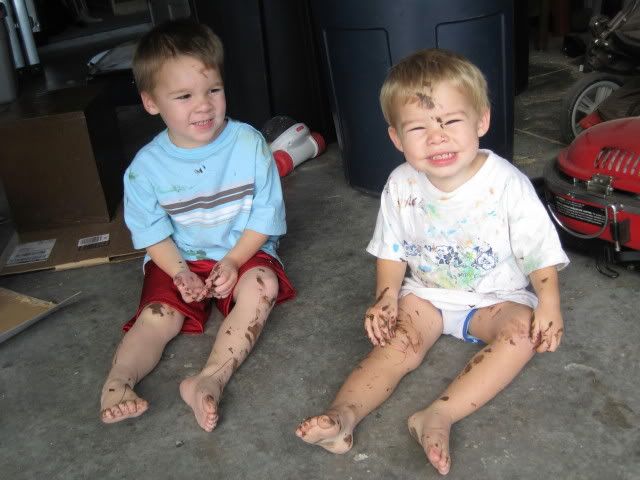 I will have to go back and paint the bottom and the top of the inside of boxes and maybe touch up a bit more. But, all in all... they did a ton better than I expected (o: