15/365
The boys played Connect 4 at the Y so I got out our Connect 4x4 to play as our night time game. The four of us had a great time. Richard and I actually played for another 30min or so after the boys went to bed. When we'd packed it up to put it away I decided it would make a cool picture.
16/365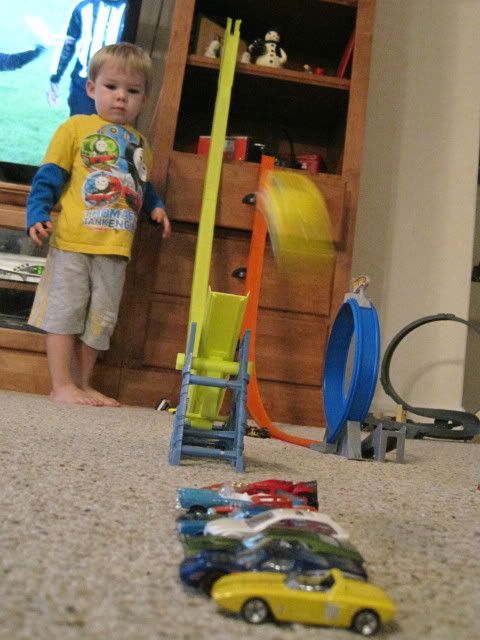 Did you play along on
Sunday
? I posted the first picture I took trying to get a shot of the boys playing with this ramp. I was stupid enough to lay with the camera the first time when Blake sent the car down the ramp. Well the car shot off the ramp and smacked me in the bridge of my nose... OUCH! I was laughing so hard because part of me knew I could get hit, but didn't calculate how fast the car would be going. So the picture I posted on Sunday was the picture I took that time as I was trying to move out of the car's way (unsuccessfully!). I think I would have dealt with the pain better if I had got the picture. Oh well this one of Colby's car came out pretty cool too. That is the yellow blur in the middle of the picture.
17/365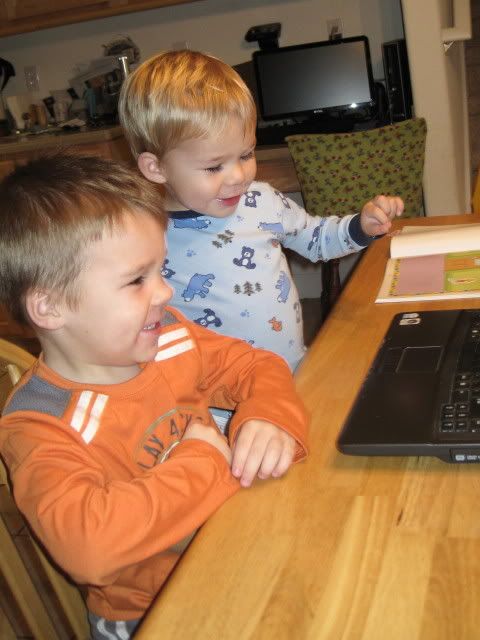 Richard was traveling again this week. The boys get so excited when they get to talk to him via Skype.
18/365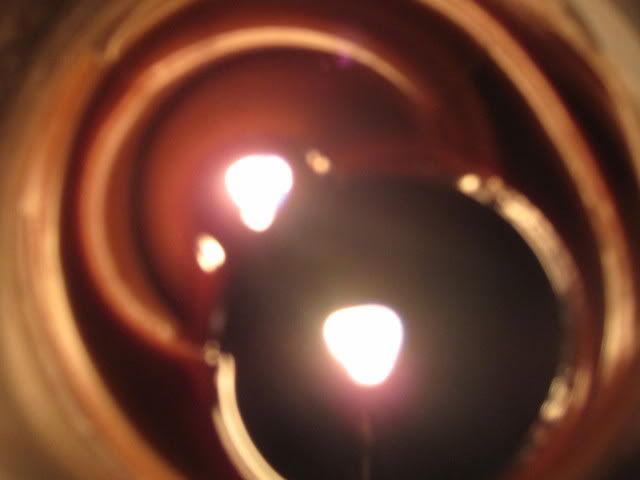 The last few days I have been burning candles again... not sure why I started again, but I love the smells. I loved the look of this chocolate candle burning
19/365
Come on Colby, we can go down together. (this is from the set I
posted on Thursday
)
20/365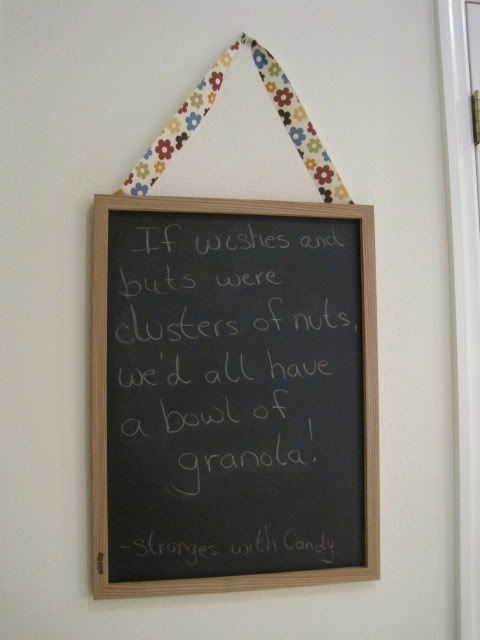 I went to
Hobby Lobby
on Wednesday with the boys. It was my first time there and I decided to pick up the chalkboard I've been wanting for my kitchen. I added the ribbon myself. I was looking for something to write on it and came across the quote. It says: If wishes and buts were clusters of nuts, we'd all have a bowl of granola. From
Strangers with Candy
.
21/365
Three fitness "tools" I use every day