Here is my next installment of games for children. Richard's sister bought
Thomas and Friends Make a Match Game
for Colby because well... he loves Thomas. This is a game of just like
Memory
of which there are tons of versions.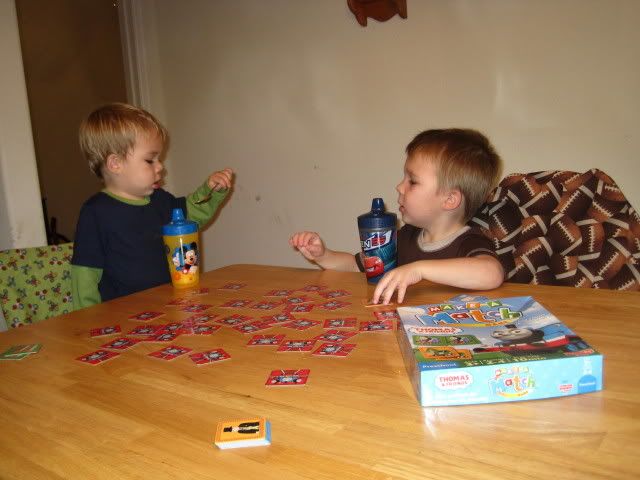 This game is so good for children of all ages. There is the obvious things such as remembering where the pieces are, counting matches, and taking turns. There is also a lot of vocabulary involved. They have to say the names of the pictures, they have to talk about what is and isn't a match. My boys often also talk about it being around here, over there, next to that card, over near you, etc. If you line the cards up you can teach them about columns and rows and have they say that the card is in column 1 row 5 or something on that idea.
When I taught I often made memory games to help with vocabulary words, addition facts, and so much more. This is a game that is very adaptable and can be made as hard or as easy as you'd like depending on the skill. It is a great game to teach as a young child to teach the skill of not turning over the card you know but searching for the match. Then when they get older they can make the game cards themselves to practice school skills.