8/365
We finally got around to taking down the outside lights and tree. It was a gorgeous day as is evident by the blue sky and Richard in shorts
9/365
We were hanging out in the bathroom working on potty training so we made a train track. Thought it would make a cool picture
10/365
The boys and I made sugar cookies. They each got to decorate one tray of cookies. (top pic is Blake's, bottom is Colby's)
11/365
Playing on the floor with my new Cars' cars that he got by peeing on the toilet without reminders!
12/365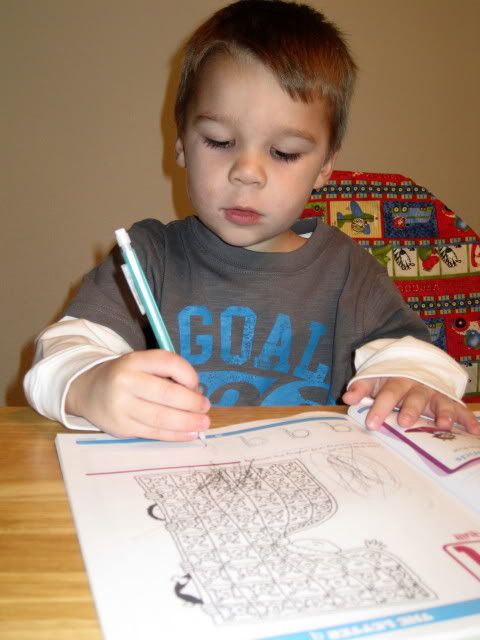 Blake works in his workbook every night before bedtime. (Colby has workbooks too)
13/365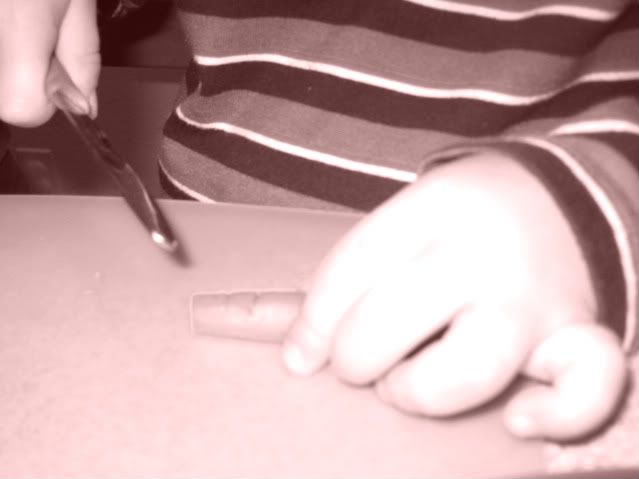 Colby was helping get his dinner ready.
14/365
The boys and I took a walk so we could go feed the ducks. This was on the way back to play on the playground.