Yesterday Blake and Colby went to their first dentist appointment. We had a new pediatric dentist open last year, so we added the boys to our dental insuarance. I finally got up the courage to call and make the appointments. It went pretty much as I expected: Blake fought everything until he knew for certain what was going on and Colby just chilled out and went along. Blake did better at letting them in his mouth than I expected and actually kept his mouth open for almost the whole visit (except when he was screaming). Colby had a harder time keeping his mouth open and didn't seem to know what to do with his tongue. Next time I can't go in with them, so lets hope it goes smoothly in August!
I of course being the Momma-razzi that I've turned into brought my camera and took pictures
In the waiting room:
Waiting outside the exam room:
Waiting on our tables: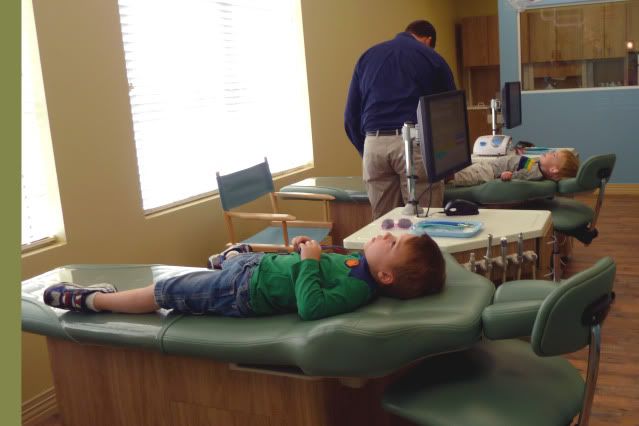 I'm not sure about this:
Watching Blake's turn: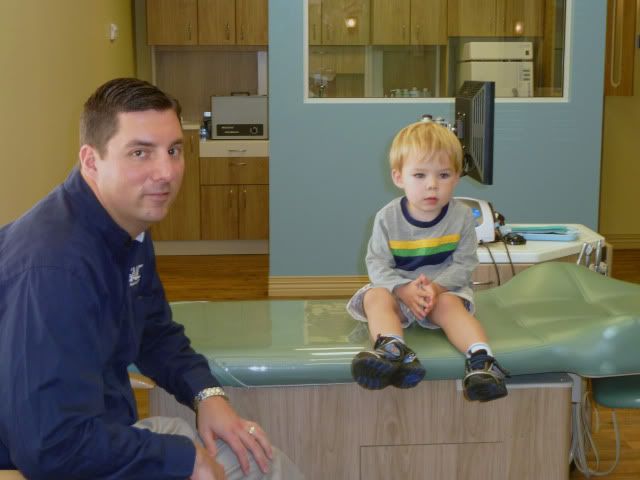 Look at me!