Blake asked for blueberry muffins, so after dinner on Friday night we made a batch. The boys had fun mixing and dishing up the batter. Richard grabbed my camera and took pictures of the whole process.
Check the ingredients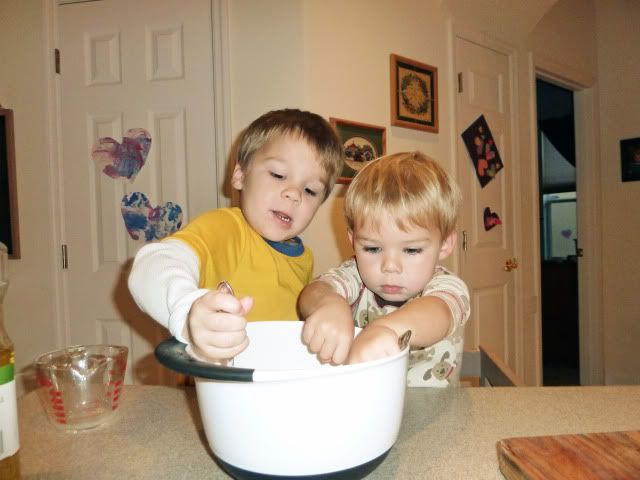 Working together to stir the batter
helping to dish it up into the mini muffin pan
finishing up the batter with muffin tops
I didn't take a picture of the finished product since they were a box mix. I would have taken a picture of the boys eating them, but Blake took 2 bites and Colby wouldn't eat them at all.