Hope you are enjoying a glimpse into our little world!
36/365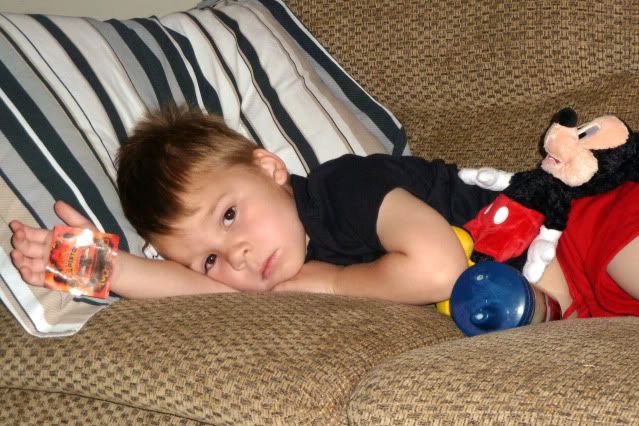 Blake ended up having a double ear infection... wait you say "he has tubes" Yeppers, he does and they are still intact, and there is no fluid draining, but his ear drums are both red and inflamed. OUCH. He was so not himself. I took this picture after we got home from the after hours clinic, he was showing Colby the sticker that he got.
37/365
The boys were playing trains together so nicely that I just had to snap a picture of this moment. They usually need a bit more space between them to get along well.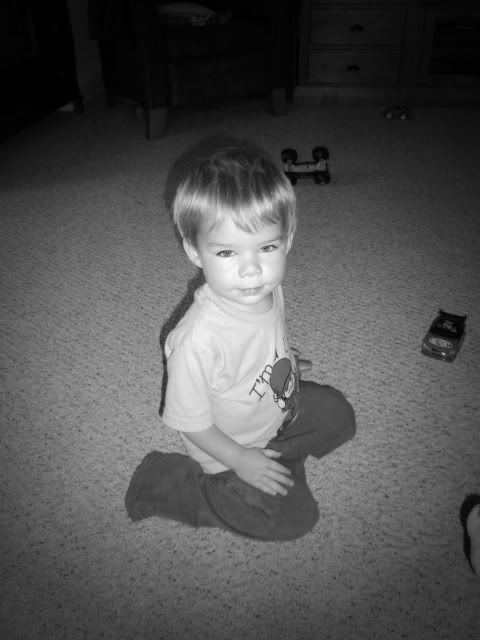 I was playing with my camera. I took this picture in the pinhole feature and then changed it to black and white. I love how his eyes seem to pop even though you can't see that they are blue.
38/365
It was a nice day outside so we headed out to the sandbox. Of course we took the monster trucks out with us. I took a lot of different pictures, but I really liked this up close picture of Colby playing with Nitro Circus.
39/365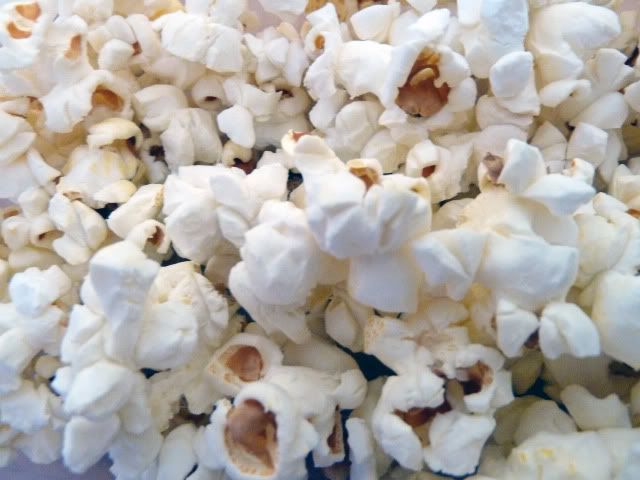 Colby asked for popcorn with his lunch. I thought it would be a fun photo.
40/365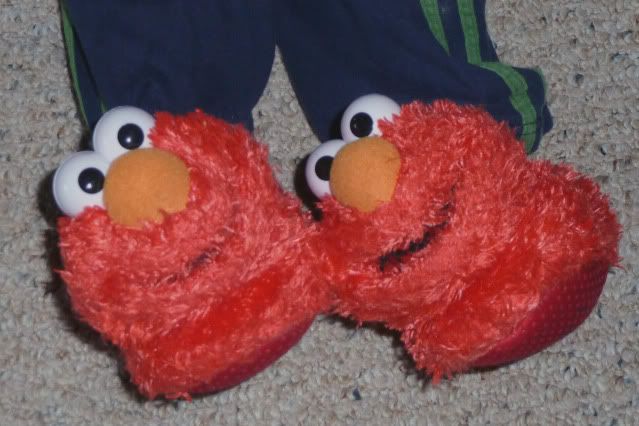 I just think Colby's Elmo slippers are too cute
41/365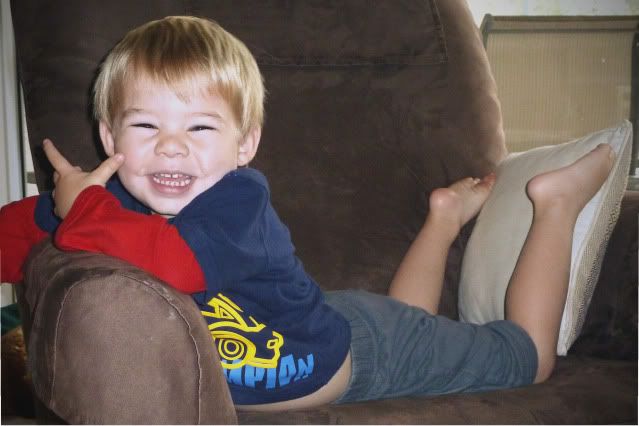 Colby was chilling out watching a Thomas movie. When he saw I had my camera he perked up and said "Cheese Mommy". Just a slight difference in expression.
42/365
We walked down the street to the neighborhood playground. I told Blake to stop at the next street light. When he got there he realized they were numbered so he stopped to check out the numbers.