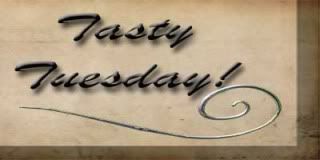 I love to try out new recipes no matter if they are ones I created in my head, ones I found on-line or in a cookbook. Over the years, I have tried recipes from a lot of chefs, one who seems to match my cooking style is Rachael Ray. As a mother, you've got to appreciate the concept of a 30 Minute Meal! Rachael Ray often says that her recipes are just methods. She encourages her viewers to take her recipes and make them their own. I "Lori-ize" almost everything I cook, tailoring the recipe to my families taste. I decided to combine these two ideas and what you see here is the result. Each week I'll create a meal based on a recipe and let you know what we thought. I will give you the original recipe and let you know how I "Lori-ized" it. Hope you enjoy Tasty Tuesday!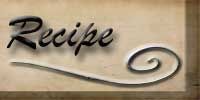 I was looking for something special to make for Valentine's weekend. I came across this 5 ingredient 15 minute Valentine treat for 2...
Molten Chocolate Cake
. I've seen this concept before and never made it, so I decided to give it a whirl. We had it the Sunday before Valentine's Day.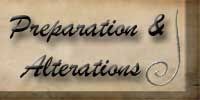 I followed this recipe exactly. We did mix it up ahead of time and then bake it after the boys went to bed. (it says you can leave the mix in the ramekins for up to a day.)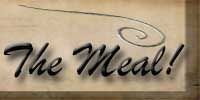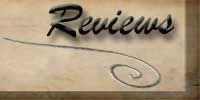 I think I may have underbaked it a bit... oops!
This is not a dish for someone who is not a HUGE chocolate fan. I really like chocolate and felt like this needed something to cut the chocolate flavor. I was wanting berries or something to have the middle melt over. Richard and I both agreed that is had good chocolate flavor, just a lot.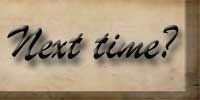 Not sure there will be a next time for us. I certainly would bake it a bit longer and serve it with something to sop up the chocolate goodness that is the middle.