The weather has been perfect here this last week or so, mid to upper 70s and sunny. It reminds me of why I chose to move to FL in the first place. Most Sundays Richard goes mountain biking with a few co-workers. From time to time we will take my bike and the bike trailer and all four of us will go. This week I decided to take the bike trailer and have the boys hike with me. For the most part it is flat terrain with just lots and lots of roots. They had a lot of fun. We walked all the way out to a bridge where we stopped and watched people kayak and actually got to pat two horses who's riders stopped to talk to the boys. On the way back, Richard hooked the trailer up to his bike and I got to hike by myself which is always a nice treat.
As I was walking with the boys I took 30+ pictures. Here are a few that I really liked. (One more to come on Saturday for project 365)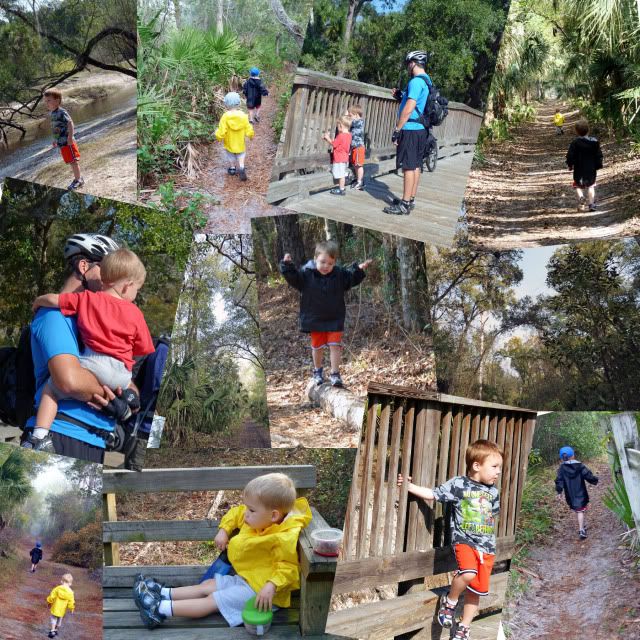 I really like the perspective of this one.