78/365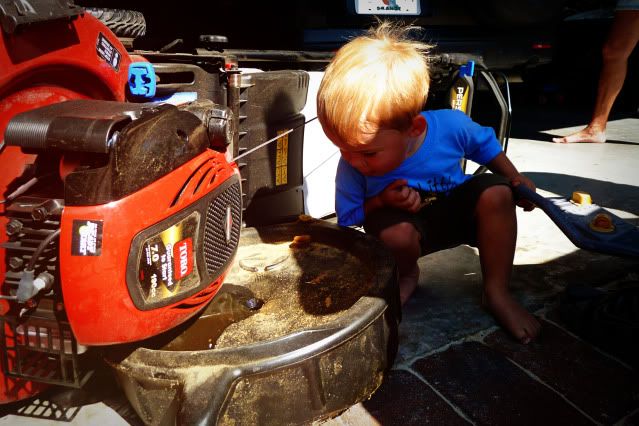 Hey Daddy what are you doing the lawn mower? Can we change the oil in my mower too?
79/365
The boys were playing with Monster trucks on the air mattress my in-laws use when they sleep here. I thought this was a pretty cool picture of them "crashing"
80/365
Colby created Goofy and Donald with Mr. Potatohead parts
81/365
Colby was playing in the sink while I cleaned the kitchen. I loved the crispness of this picture
82/365
It has been rather warm (high 80s) here lately. So I took the boys to the local splash park. Blake was tossing a bucket up trying to get it on the spray so it would shoot up into the air. I posted more pictures of this trip in a
slide show
.
83/365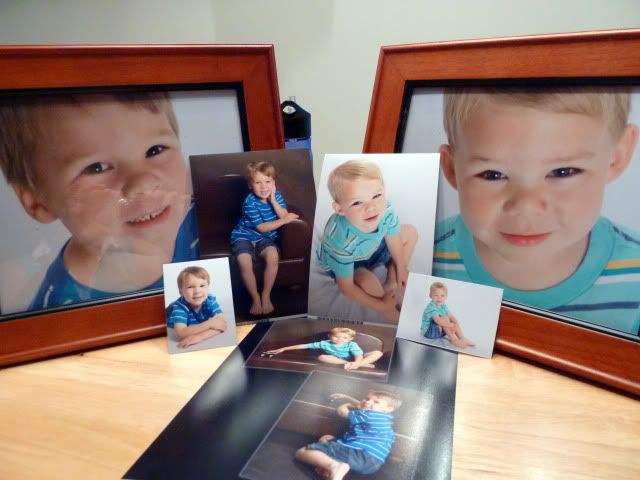 I picked up the pictures we had taken at Target. I really love the 8x10's I picked out (the framed ones in the back)
84/365
Blake decided that he wanted another bowl of Cheerios, so he poured his own. Guess I forgot to teach him the whole stop before you get to the top thing (o: