Hope everyone had a great week. Sorry this is late getting posted, but I didn't have a chance to edit pictures until today.
127/365
Colby decided he needed to help move rocks and dig out the stumps. I thought it was too funny that he put on gardening gloves and all
128/365
Richard went for a bike ride and the boys decided to play cars outside for a bit. Blake was driving a matchbox car on the sidewalk.
129/365
It was a HOT week here. We took out the slip and slide in order to cool off a bit on Monday afternoon.
130/365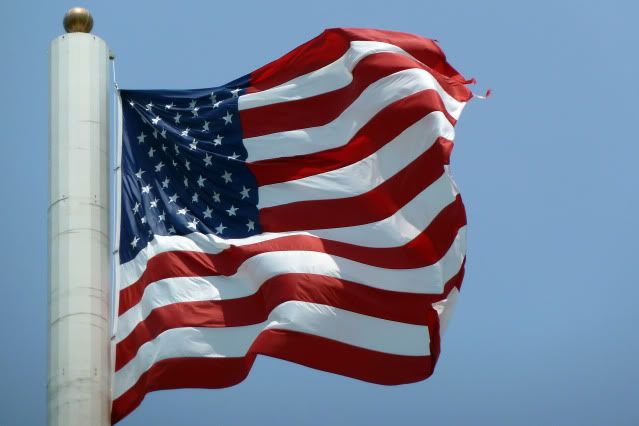 We drive by this flag every day on our way to the Y. The boys love to point out the American Flag. I decided to stop and take a picture. It really doesn't do it justice to show you how big it is, but I loved this angle.
131/365
We met up with another mother for a play date at the splash park. I love how this looks like Colby is going to dump the bucket on Blake's head while Blake is clueless. Can't remember if he actually did or not. The boys had a blast and cooled off.
132/365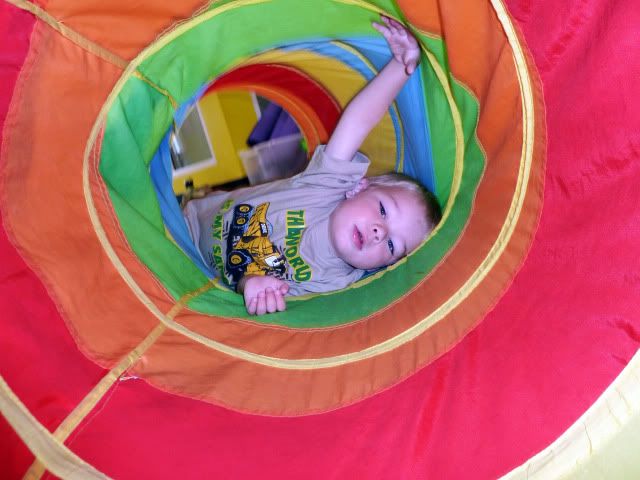 On Tuesdays and Thursday, Colby goes to a parent/child class at the Y. I had my camera in my bag from the day before, so I snapped a picture of him climbing through the tunnel.
133/365
The boys had decided to pour themselves dry cheerios out front while playing trucks. We came back in the house and Colby hadn't finished his cereal so he took it out back. He came in the kitchen and got a Tbsp and I didn't think anything of it until I went to see what he was doing. He had poured milk from his milk cup into his cereal bowl and was eating it with the tablespoon. I told him he was a smart cookie!