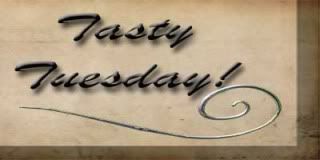 I love to try out new recipes no matter if they are ones I created in my head, ones I found on-line or in a cookbook. Over the years, I have tried recipes from a lot of chefs, one who seems to match my cooking style is Rachael Ray. As a mother, you've got to appreciate the concept of a 30 Minute Meal! Rachael Ray often says that her recipes are just methods. She encourages her viewers to take her recipes and make them their own. I "Lori-ize" almost everything I cook, tailoring the recipe to my families taste. I decided to combine these two ideas and what you see here is the result. Each week I'll create a meal based on a recipe and let you know what we thought. I will give you the original recipe and let you know how I "Lori-ized" it. Hope you enjoy Tasty Tuesday!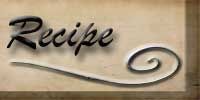 I'm not sure how I came across this recipe, but it sounded really good, and you can never have too many chicken recipes. But who wouldn't want to try something called
Sticky Chicken
?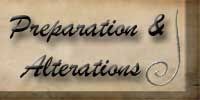 I cut this recipe in half, which this site will do for you. I also skipped the step of coating the chicken in the garlic salt and just added it to the cornstarch.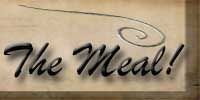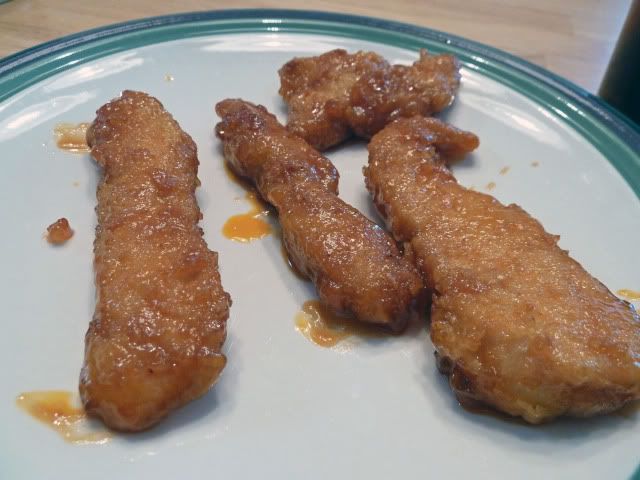 Ok this picture isn't the best, but they were good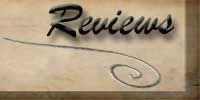 These were really, really good. They had a Chinese food taste to them. Richard said they reminded him of sesame chicken (minus the sesame seeds). The did not have any heat, and weren't super sickly sweet either.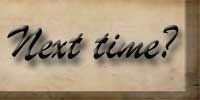 I will be making these again. Next time I'm going to try to convince Blake to try them, but he might not since he doesn't like food that makes you "dirty".