161/365
The boys and I headed out to my parents to go swimming. Blake found this hat there and wore it the whole time. Not sure Richard would be crazy about him going around in a Patriots hat, but my family would see nothing wrong with it (Richard is a Dolphin's fan)
162/365
The boys wanted to go out and play on the slip and slide. They decided to try to drink out of the water that was coming up.
163/365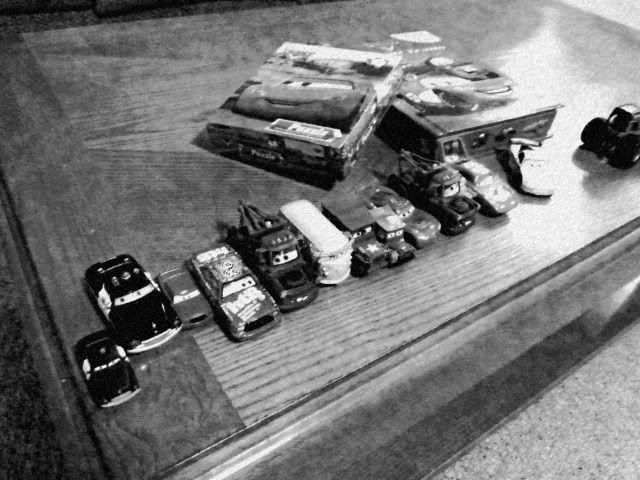 The boys were playing with the cars and left them for the night.
164/365
Colby and I were making cookies for Richard to take to work. He likes to get his camera out and take pictures of the whole process too.
165/365
The boys and I went with some friends to the $1 movies. Colby wasn't heavy enough to keep the seat down even with the booster. He has my bag in the chair to help keep it down.
166/365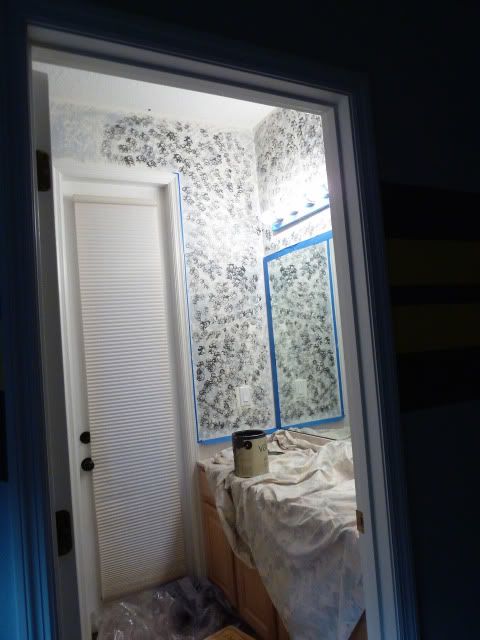 I decided to paint the playroom bathroom.
167/365
The boys and I were reading books on the couch and Colby fell asleep on the couch. He slept for over an hour.
pop over to either of these two sites to check out some more great pictures.