Can you believe we are half way through the year? Guess I should start thinking about Christmas shopping??
Here we go with another fun fulled exciting week for us.
182/365

Guess what? Saturday found us on the t-ball field. Shocking I know! But I did get some great pictures of Blake batting. I love this feature of my camera for sports. Yes that was one hit.
183/365
Colby asked me to read him the book.
If You Are Happy And You Know It by Jane Cabrera
, after he decided to draw pictures of some of the animals in the story. I love to watch him work.
184/365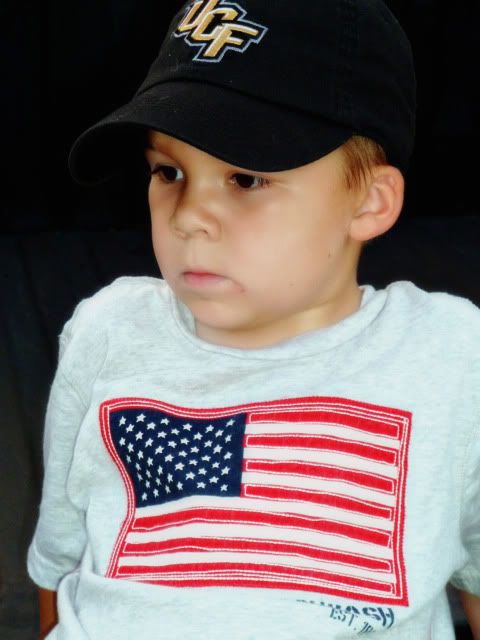 We had a quiet yet fun Fourth. These pictures were taken while Richard was lighting off "fireworks" on the driveway. This was before were lit, because at that point Blake had his ear covered, and then later was in the house. He isn't a fan of big noises. We later went to watch the local fireworks.
185/365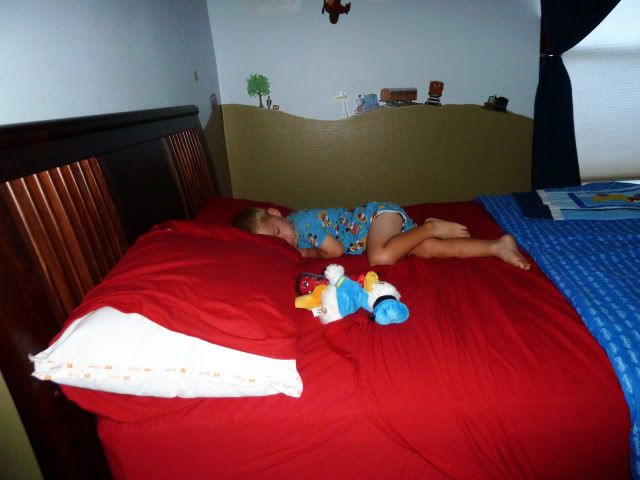 We decided it was time to convert Colby's toddler bed and get Blake a new full size bed. Colby's bed was put together on the 4th. I went to check on him and thought he looked so tiny in the big bed. I posted pictures of the boys new beds and bedding
here
if you want to see it.
186/365
I heard the boys in the office and went to see what they were doing. I found them reading a book together.
187/365
I was cutting up strawberries and decided I wanted to add some to sprite for a drink. I loved the way this picture looked
188/365
Richard worked a half day, so we met at Chick-fil-a and had lunch then went to see Cars 2. I didn't realize it was cow appreciation day (dress like a cow and get free food), it was CRAZYYYYY there. Oh well. The boys enjoyed meeting the cow. The movie was great. I can't wait for it to come out on DVD so I can watch it again. I love all the little things that Pixar adds to movies that you only begin to notice after you've watched it a few times. Oh and the Toy Story Pixar short at the beginning was too funny!
Hope the first half of the year has treated you well. I know I'm excited to see what the second half has in store for our family.
pop over to either of these two sites to check out some more great pictures.