210/365
Colby was checking out our new schedule. He was spelling the words to me and asking what they were.
211/365
Blake set up his Monster Trucks to play Monster Jam with Richard before he went to work, yes that was a Sunday, and yes Richard was working again.
212/365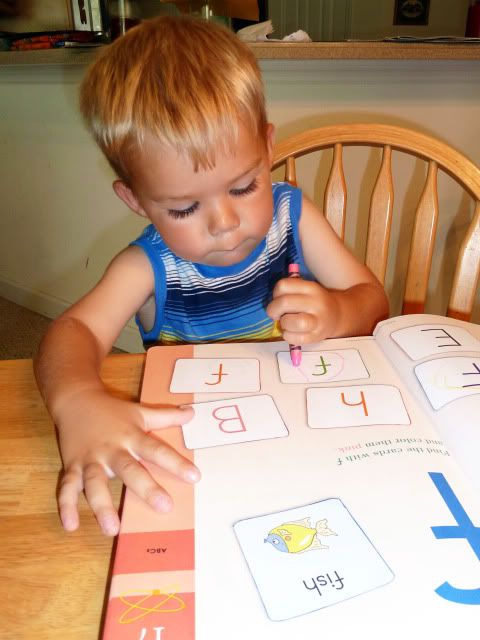 Workbook time. The boys have a time each day to work in their workbooks. Colby is doing a preschool workbook and Blake is doing a first grade workbook. I was pretty impressed in how neat his printing is getting.
213/365
We had a bit of water fall that night. Yes, the is the street in front of our house. We had just a little bit of rain fall, enough that we thought we'd need a "No wake zone" sign soon.
214/365
The boys love playing games. We were playing this Thomas game while making dinner.
215/365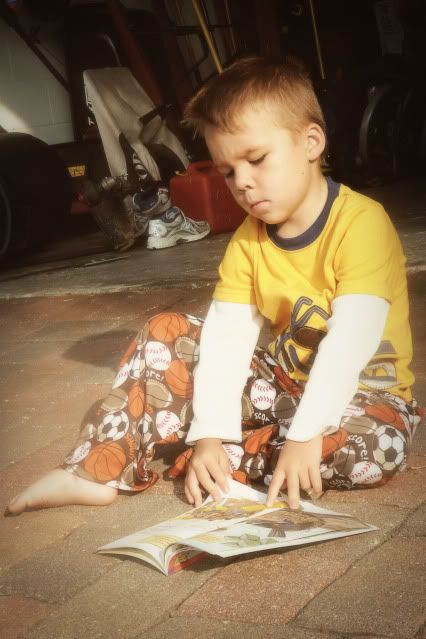 Ok I love both these pictures. I might actually have to print them and frame them. They are so "them". Each day when we go outside to say goodbye to Richard the boys like to bring something out with them. This day Blake brought the book he was reading and Colby brought a Monster Truck. I brought my camera, of course!
216/365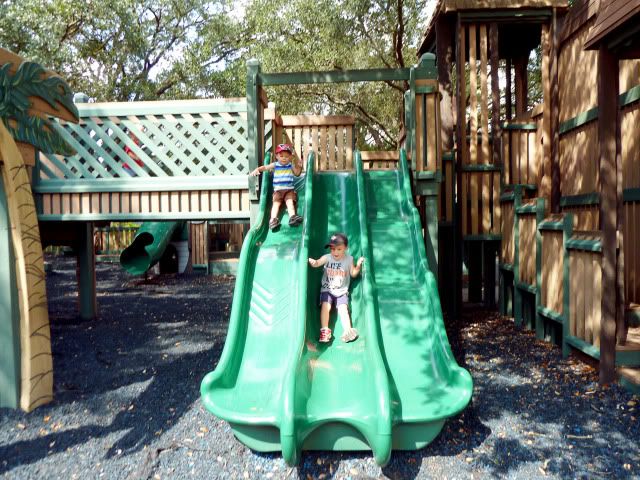 The boys and I headed out to visit my parents for the day. We went to a new playground nearby before it got too hot. This was a really nice playground and the boys had a blast. We don't get much time outside lately because of the heat and they really miss it.
pop over to either of these two sites to check out some more great pictures.