When I created the
new schedule
for the boys I put a project in each day. For the next few weeks that means only Monday, Wednesday and Friday. But soon it will be a daily thing.
This week I decided to do some science fun with them. On Monday I gave each of the boys a cookie sheet, a glass of water and a straw. Then asked them if they could get the water into the straw without using their mouths. They came up with some creative attempts.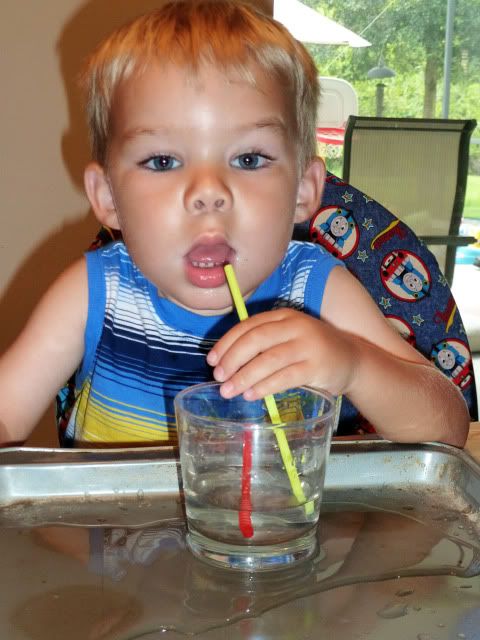 I then showed them to put their finger over the top to create a suction. With this they got to explore air pressure. I then gave them each a straw with a cut in it so they could see if they could still use it drink with. They then tried again with a straw with a piece taken out of it.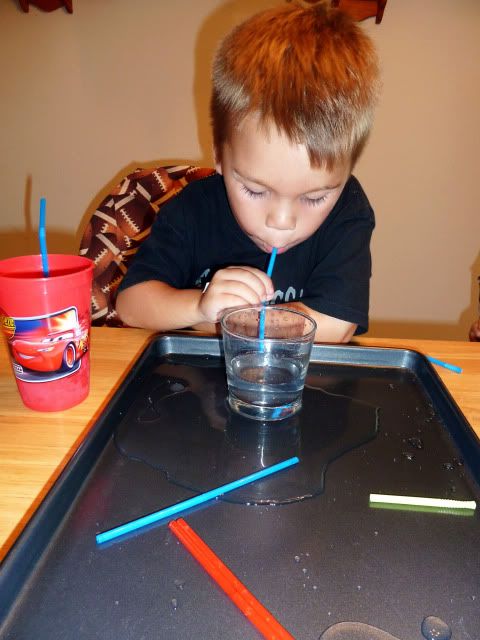 While there was water on the tray we also used the straws to push the water across the tray by blowing through the straws. Did I plan to do all this to begin with, nope! I had a few thoughts in mind and just went with what the boys were interested in doing and expanded upon it. We talked a bit about air pressure, air flow and suction.
On Wednesday I decided to continue using straws but this time to do an art project. Again I gave each of the boys a cookie sheet. This time I mixed together water, bubble solution and paint. They then used the straws to blow bubbles.
This didn't actually paint the way I expected it to, I guess the balance between the three was off. But they had a blast and the pictures actually came out pretty cool. They certainly had fun working on it, and isn't that the real reason for doing projects at home?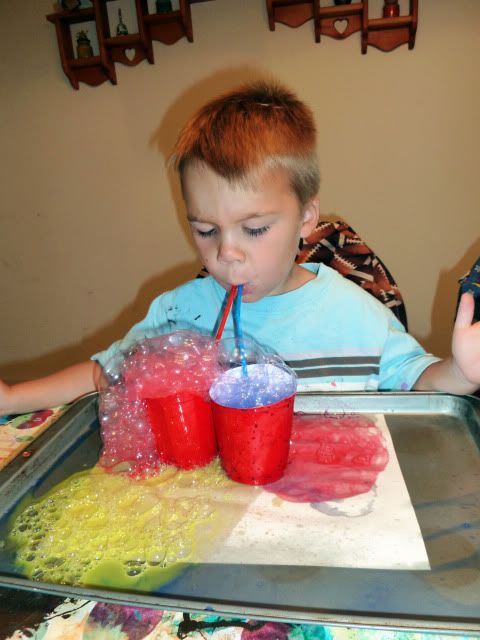 On Thursday after school, Blake and Colby watched Mickey Mouse Clubhouse's Mickey's Round Up. In this episode the characters have to round up the numerals 1-10 because they had escaped. After they finished watching it, the boys decided they wanted to make an art project based on the episode. I found some foam numbers that I had and gave them each the numerals 0-10, a piece of construction paper, glue stick and markers and set them free. They had fun deciding how they were going to "round up" the numerals on their paper.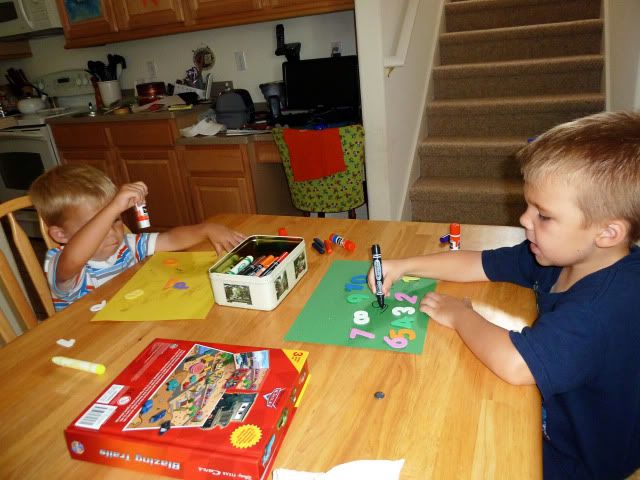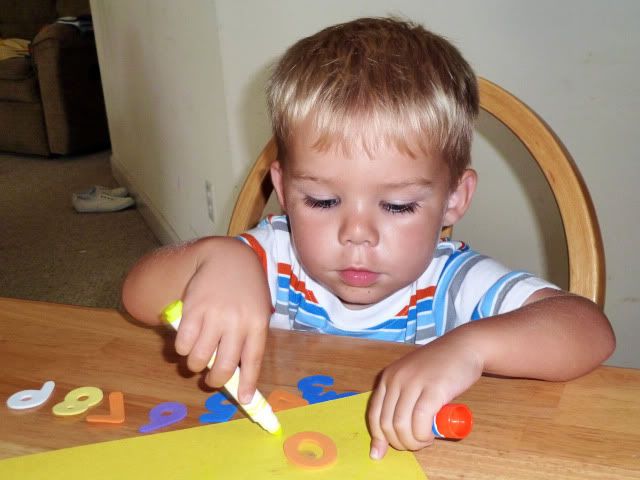 I posted last night a project I did a few weeks ago with the boys on
color mixing
. Check it out if you want another fun project.
Hope you find a fun project to share with your children this week.