We didn't have many "structured" projects this week, but that doesn't mean we didn't have projects.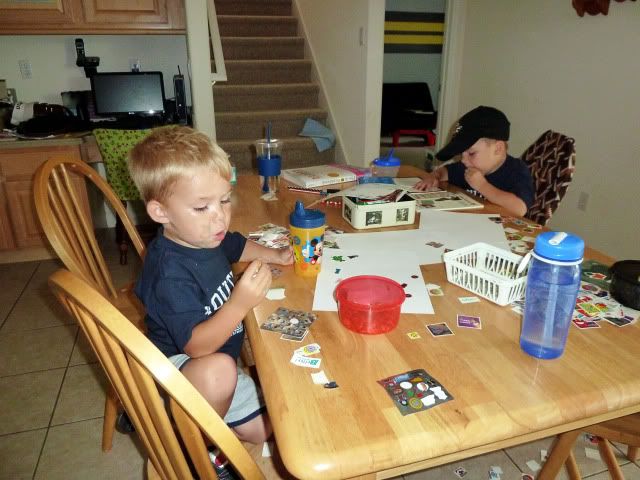 I decided to put out a basket of stickers for the boys to make pictures. Isn't it funny how much children love stickers, but never know what to do with them. When you give them stickers with other craft items they can use them as part of their picture, or as my boys often do just stick them all over.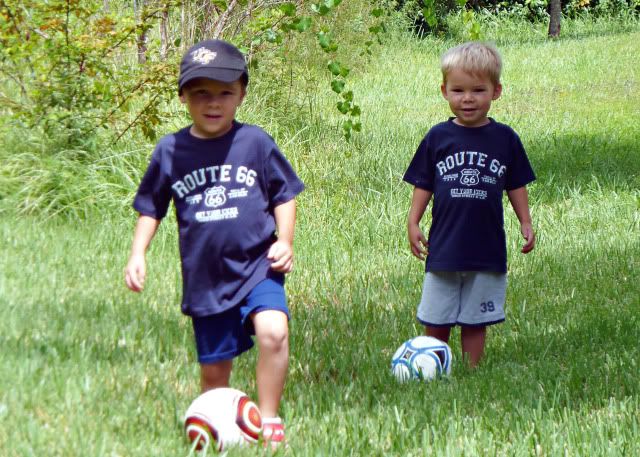 We decided to take the soccer balls outside for an impromptu practice. The boys love playing soccer games and it gives me a chance to practice before practice.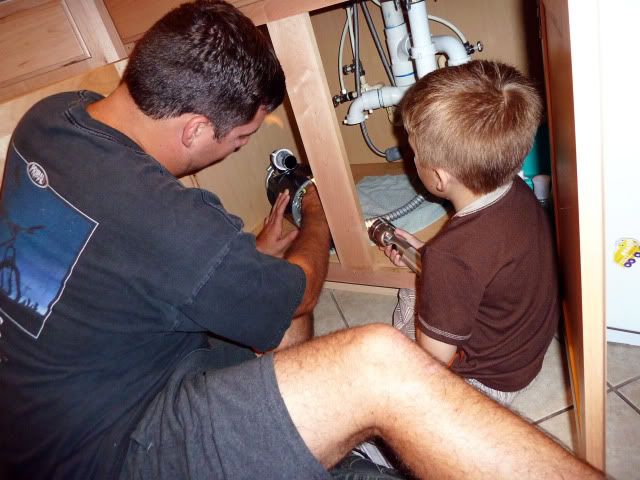 We got a new garbage disposal, which is super quiet by the way. The boys decided to help Richard put it in. Yes, this wasn't really a project either, but it is a life lesson and all life lessons are worth mentioning!
Ok for a real project! I saw this one on
Pinterest
. Have you checked it out yet? There is a link on the side of my blog if you want to follow me there too. (I'm not as big into it as some of my friends but it is a unique site)
First I tore up the paper for the project and then had Colby sort the colors into piles. This is a great math lesson. Call it sorting by color... instant math lesson!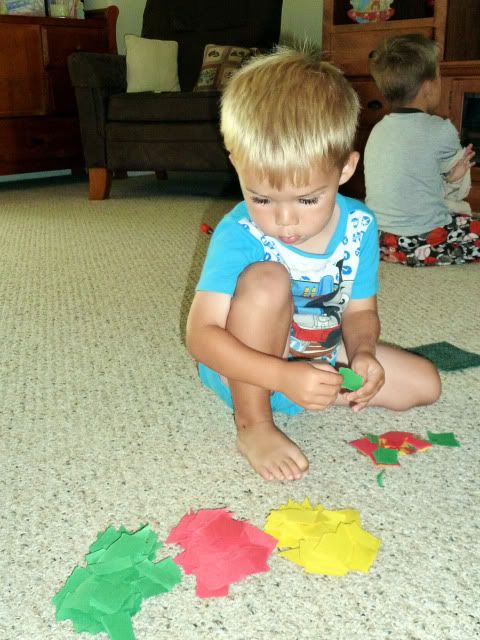 I decided to cut out paper apples instead of using paper plates.
The boys had fun and as you can see their apples are very different!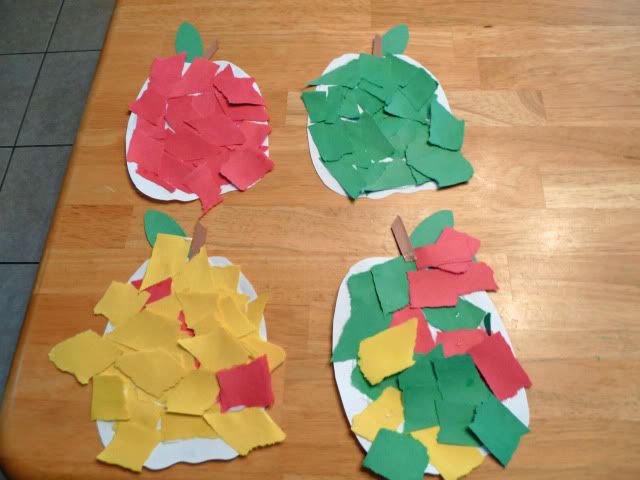 You could easily turn this into other items too. I think I'll do it in October and make them into Jack O'Lanterns too.
Hope you had some structured and unstructured fun with your kiddos this week.