274/365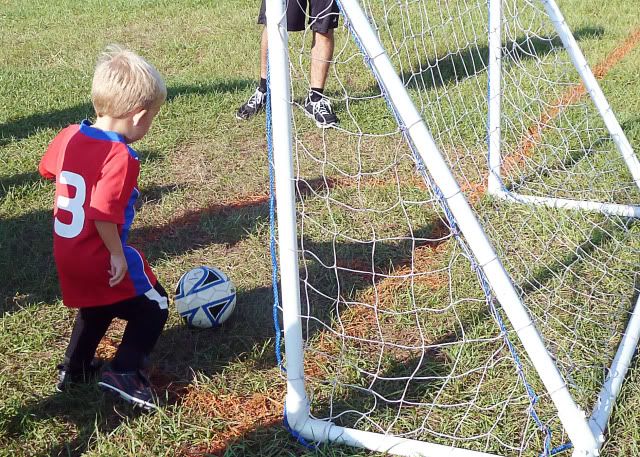 Colby's first goal in soccer
275/365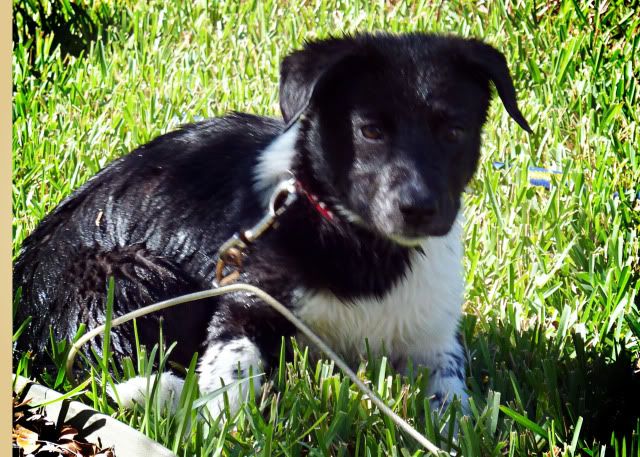 Dixie LOVES water. Richard was spraying the "poop" in the backyard since we have a LOT of it now. Dixie was running in and out of the spray from the hose. She was dripping wet in this picture.
276/365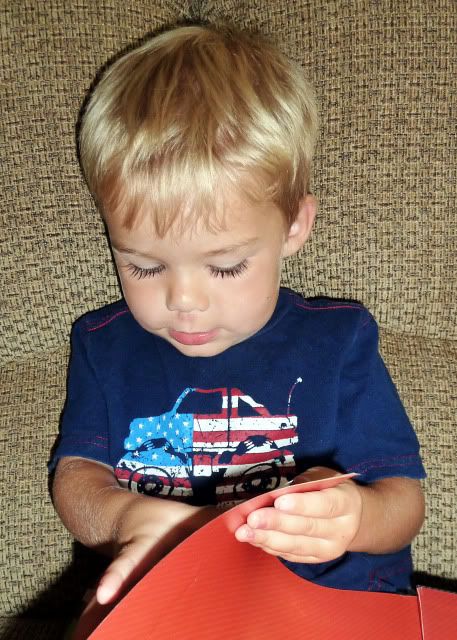 What book are we reading now?
277/365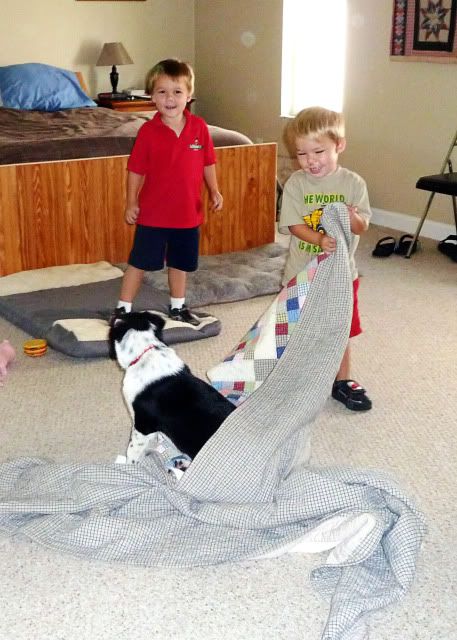 The boys were throwing the quilt over Dixie and playing peek-a-boo with her. All three were having a blast.
278/365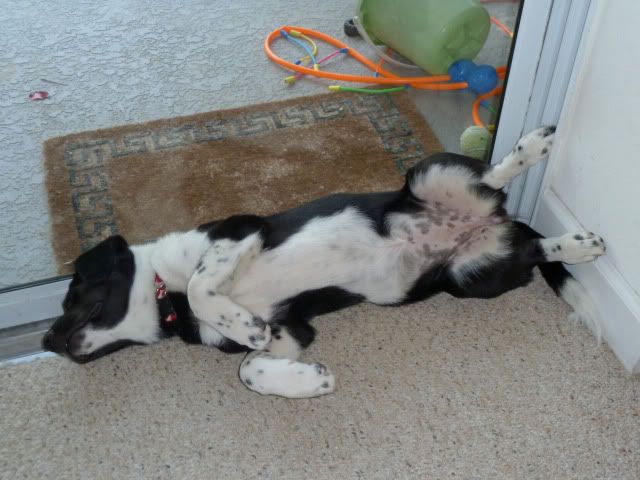 It's a dog's life!
Richard and I went to the Weird Al concert, which was a ton of fun. We tried to take some pictures with his cell phone. I liked the way this one turned out, yes it wasn't a great picture, but rather cool at the same time.
279/365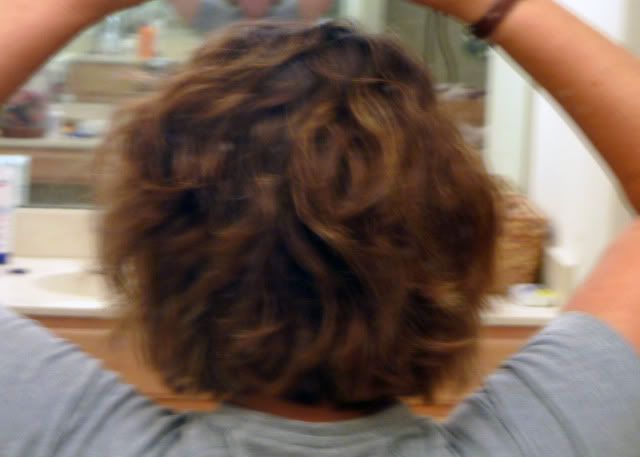 Chopped my hair!
pop over to either of these two sites to check out some more great pictures.