280/365
Watching tv, a rare and fun treat
281/365
What to do on a rainy day? Play in the bathtub with your clothes on of course!
282/365
Splash! Just a bit of rain fell over the weekend. Check out
yesterdays post
to see how I turned the puddle into a learning activity.
283/365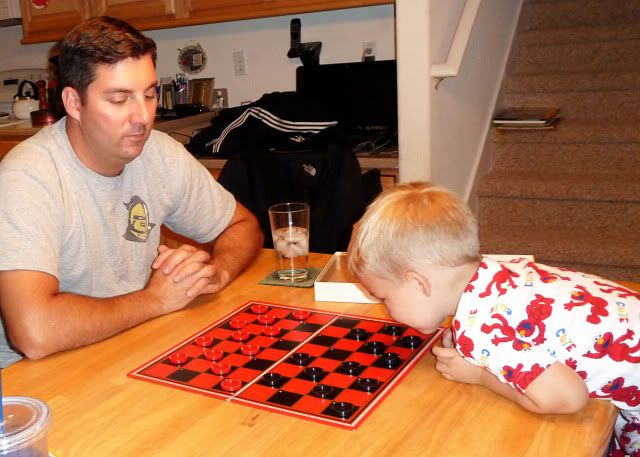 Richard taught the boys to play checkers
284/365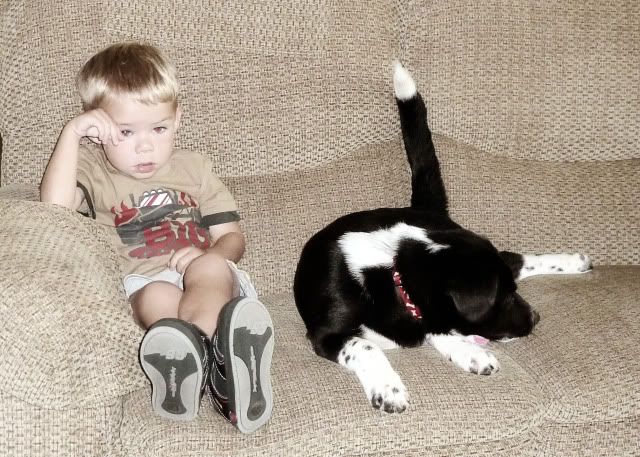 Watching a tv show while Mommy showers
285/365
Can you tell that Dixie likes Colby?...
286/365
And Blake? Please read me a story too.
pop over to either of these two sites to check out some more great pictures.