Ok the fun of getting the
Stitch Fix
box doesn't wear off the second time. I was so excited to see the box arrive and open it up. My stylists Sarah did a great job yet again. I really like the personal note and attention to detail. She mentioned my
blog post
and
pinterest board.
She also referenced pins in relation to some of the articles of clothing she included.
This time in my
Stitch Fix
box, I received one dress, two shirts, a pair of pants and necklace. (all of these pictures are straight off camera.... I really should be editing, but didn't feel like it, sorry!)
Montgomery Chevron Cross front top in turquoise. I wasn't sure of this top when I pulled it out of the box. I thought it was going to be way to low cut and wasn't sure how the wrap would look on my figure. I was pleasantly surprised at how much I liked it when I put it on. It can easily go with a circle skirt (as shown above), jeans, shorts, khaki, or whatever I want to throw on for work.
This is the Fairchild Seam Detail Top in Navy. I really like the cut and fit of this shirt. The seam detailing really helps with the fit of the top. I tossed it on with a pair of gray cargo capri pants (a staple in my wardrobe). I like the cap sleeve which will allow me to wear it longer into the school year than a tank.
Oops my hair is totally messed up in this picture... oh well not the point. This is the Kamile Jersey Ruched Detail dress in purple. Yes, I know it looks blue in the pictures, but it is purple. I am actually thinking of wearing this to meet the teacher night. Our school colors are black and purple. Toss on a pair of heels, maybe gray or black, put on a nice necklace (and not mess with my hair so much) and boom... you've got a great look and comfortable too!
These are the Elmer High Waisted Cropped Trouser. They didn't hit me high waisted, and the made them just look too short. They were also very clingy... very! Like form fitting. I wasn't keen on these at all, and neither was Richard. So, back they go.
This is the Hemway Triple Stone Necklace. It is a light green stone. This is such a pretty yet simple necklace and so me. I like jewelry that makes a statement by being simple.
This time I only sent back the pants. I was super pleased with my "Fix" and can't wait until I get another shipment from
Stitch Fix
. Now to decide when to have it sent, time to add more to my
Pinterest Board!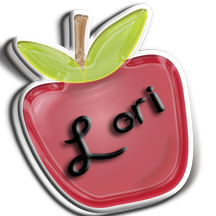 (I am not paid by
Stitch Fix
. I am just sharing my experience with their products!)