Richard took Friday off because we had tickets to take the boys to see Playhouse Disney's Rockin' Road Show at UCF.
The boys had a great time.... Blake loved watching the show and Colby had fun trying to figure out how to get out of the row to climb up and down the stairs.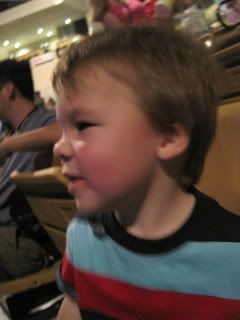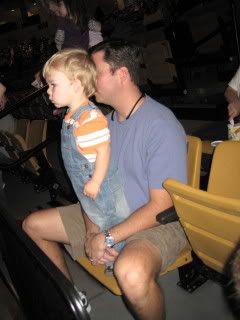 We were sitting in the first row of seats off the floor which was pretty cool. Here are some of the pictures that I took. I can post them bigger if anyone really wants to see them better. In this show there was Mickey, Minnie, Donald, Goofy, Woody, Buzz, Jesse, Cinderella with her step sisters and Fairy God Mother, and Tigger.