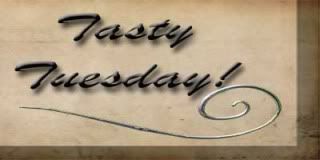 I love to try out new recipes no matter if they are ones I created in my head, ones I found on-line or in a cookbook. Over the years, I have tried recipes from a lot of chefs, one who seems to match my cooking style is Rachael Ray. As a mother, you've got to appreciate the concept of a 30 Minute Meal! Rachael Ray often says that her recipes are just methods. She encourages her viewers to take her recipes and make them their own. I "Lori-ize" almost everything I cook, tailoring the recipe to my families taste. I decided to combine these two ideas and what you see here is the result. Each week I'll create a meal based on a recipe and let you know what we thought. I will give you the original recipe and let you know how I "Lori-ized" it. Hope you enjoy Tasty Tuesday!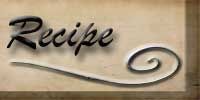 An on-line friend of mine started a new food blog called
Out of the Box Into the Kitchen
. She is working on trying to find ways to make things from scratch instead of processed foods. Yes, you read that last week... I'm making another recipe from her blog this week. When I saw her recipe for
Sloppy BBQ Chicken Pizza
it reminded me of the
Mexican Meat-zza recipe
that I make all the time now.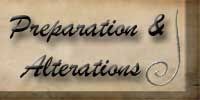 I made a few alterations to this recipe. I started by making the sauce and cooking the chicken in the crock pot in the sauce, never can have too much flavor in the meat. I increased the amount of chicken and used 2 whole chicken breasts (4 split breasts).
I doubled the amount of onions and peppers. I used more garlic too, but you could probably have guessed that. Richard made a second batch of sauce to cook the veggies in.
We used a box corn muffin mix to make the cornbread and made it in a 9x13 pan instead of a skillet.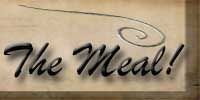 (this picture was taken after dinner since the camera wasn't home during the cooking/eating process... story below)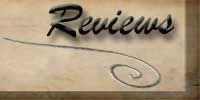 We had planned to make this on Sunday. This worked out well as we had friends come over for dinner on Sunday. But, at the same time it was a challenge since I was at the After Hours Pediatric Clinic with Blake during the whole cooking dinner (and eating too) time. So Richard got to make this dinner pretty much by himself, and I have to say he did a great job.
We both enjoyed it, and do did our company. I will say I did not find it spicy at all nor did I think it was a real BBQ flavor. I'm not sure I could describe what the flavor was, maybe more on a sloppy joe taste? I would use 2 boxes of muffin mix with the 9x13 or else use an 8x8 with the 1 box.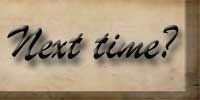 I think I would add more heat next time or make it more bbq not sure which direction I would go.