What a busy weekend. Saturday Richard had to work so the boys and I hung out at home. We did some art projects, played with playdough and played outside. While we were outside some bubble solution got spilled...being a good mother I decided to get the hose and clean up the porch. Ummmm I didn't think about the fact that when I hosed down the porch the pit that used to be grass and soon will be a deck would fill up. Well the boys seemed to love this oops of mine.
especially Colby
Saturday afternoon we headed to Lowes to get supplies. Sunday was filled with deck building step one. I had to laugh as Blake helped Richard at every step in the process asking how every tool worked (each time he picked up the tool). I didn't bring the camera out during the building process, but here is the after picture.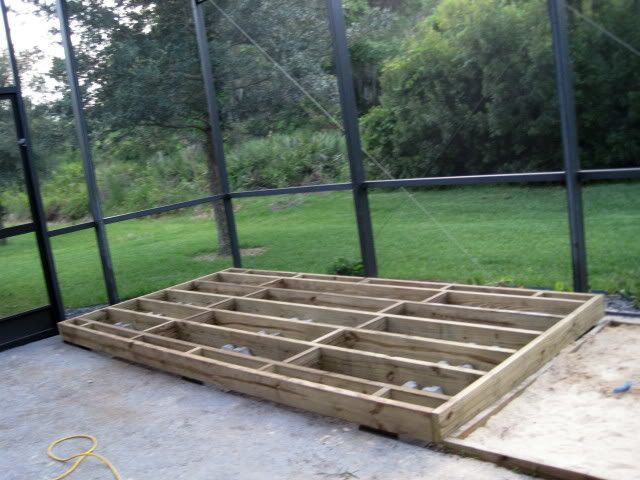 Next weekend should be fun as we will lay the decking.