When I went to bed, my head was filling up... that is never a good sign. I got a terrible night sleep since I couldn't breathe through my nose. And, the worst part about breathing through your mouth at night is getting a sore throat from it. So at 2am when I woke up to
figure out how to breath again
blow my nose I reset the alarm for 5:30am and then ended up hitting the snooze bar two more times. I still was up and showered before the boys.
It has been one of those days where you feel like you are going to go through a whole box of tissues before bedtime. I think you get the picture now.
So, needless to say we did nothing today. I gave the boys a lets watch tv day.I put on PBS kids and let them watch shows they don't often get to see. They had fun watching tv and playing in the living room.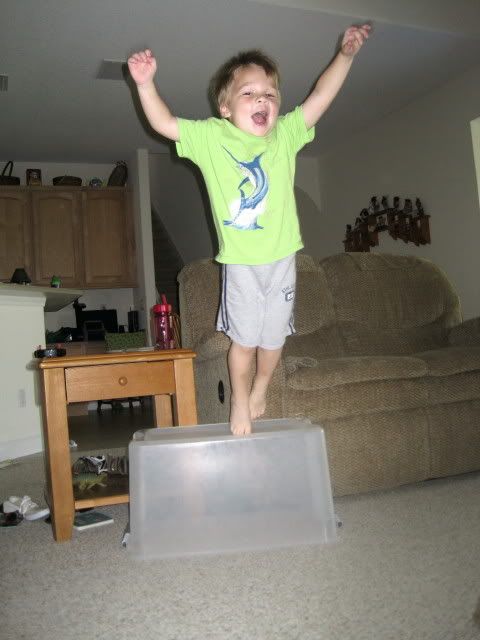 Richard comes home tonight, or maybe I should say tomorrow morning. His flight gets in at 11:46 so it will be after midnight by the time he gets home. The boys will be psyched to see him again. They woke up talking about him this morning.
Tomorrow we are heading out to celebrate my brother's birthday. That should be fun for the boys and after a day of doing a whole lot of nothing they need an active day.
************************************************************************************
Today's goals:
--get up at 5am and do p90x
(nope)
--story time at the library
(nope)
--clean the bathrooms
(nope... well I washed the flood in the boys bathroom, but that wasn't by choice)
--have a fun day with the boys
(yep.. that was the most important anyway!)