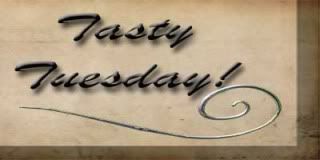 I love to try out new recipes no matter if they are ones I created in my head, ones I found on-line or in a cookbook. Over the years, I have tried recipes from a lot of chefs, one who seems to match my cooking style is Rachael Ray. As a mother, you've got to appreciate the concept of a 30 Minute Meal! Rachael Ray often says that her recipes are just methods. She encourages her viewers to take her recipes and make them their own. I "Lori-ize" almost everything I cook, tailoring the recipe to my families taste. I decided to combine these two ideas and what you see here is the result. Each week I'll create a meal based on a recipe and let you know what we thought. I will give you the original recipe and let you know how I "Lori-ized" it. Hope you enjoy Tasty Tuesday!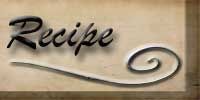 This week I decided to share a recipe that we make often here. It is also a real "Lori" recipe, it is one I whipped up once when I had to make dinner with no plans.
Chicken Salsa with couscous
chicken breasts
couscous
salsa
chili powder
cumin
corinader
paprika
garlic powder
black pepper
EVOO
Cut the chicken into bite size pieces, season with spices and saute in EVOO. I then pull out pieces for the boys to eat. After I pull out their pieces, I add salsa to the chicken. Cover with a lid and let it cook for 10+ minutes on medium low heat... the longer you cook it the more salsa taste there is
Cook couscous. Serve chicken over the couscous. (Top with cheese if wanted)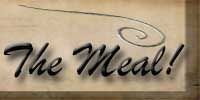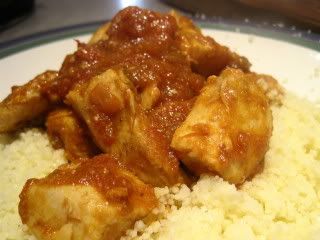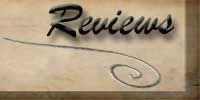 We really like this meal and it is so easy to adapt to your likings. I usually use hot salsa that is why I don't serve the salsa chicken to the boys, but they love the spiced chicken... ok Blake does ... Colby doesn't eat any chicken. But, Colby loves the couscous.
Oh and in my opinion... cheese makes the dish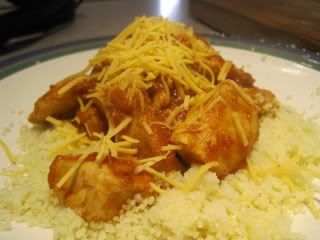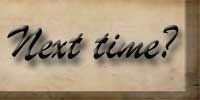 If you aren't a fan of couscous you could also put this on rice.