F is for feeling like crap... that is how I felt all weekend. I was very glad that Richard came home on Thursday night because I was out of commission on Friday, most of Saturday and part of today. Someone forgot to tell my body that Mommy's are not allowed to be sick.
I did manage to snap a few fun F pictures for you....

F is for...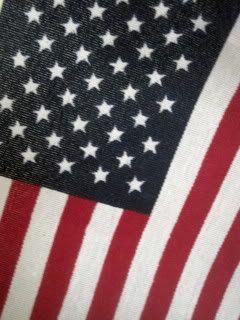 This American
Flag
has been sitting on my counter since I got it at a football game on 9/11
Ceiling
fans
... something we can't live without here in FL. The aren't running much this week, but in the summer we have the on to keep the rooms cool without having to crank us the AC. We have them in EVERY room, and even one on our porch.
I think it says it all... is there any better F word?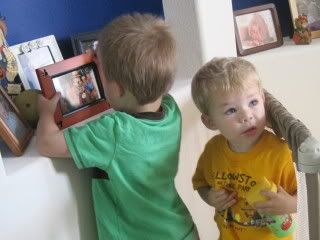 Couldn't let the week go without a picture of at least one of the boys. They were looking at
family "fotos"
. That is a picture that was taken of the 4 of us at Animal Kingdom with the Mouse himself.